America's First Daughter: Stephanie Dray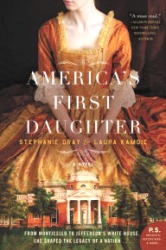 From her earliest days, Patsy Jefferson knows that though her father loves his family dearly, his devotion to his country runs deeper still. As Thomas Jefferson's oldest daughter, she becomes his helpmate, protector, and constant companion in the wake of her mother's death, traveling with him when he becomes American minister to France. It is in Paris, at the glittering court and among the first tumultuous days of revolution, that fifteen-year-old Patsy learns about her father's troubling liaison with Sally Hemings, a slave girl her own age. Meanwhile, Patsy has fallen in love - with her father's protégé William Short, a staunch abolitionist and ambitious diplomat. Torn between love, principles, and the bonds of family, Patsy questions whether she can choose a life as William's wife and still be a devoted daughter.
ORDER # G316-1 $22-90 ISBN 9780062347268
North of Here: Laurel Saville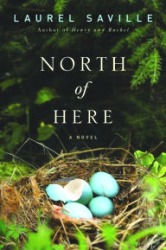 As she searches for new meaning in her life, Miranda finds quiet refuge with her family's handyman, Dix, in his cabin in the dark forests of the Adirondack Mountains. Dix is kind, dependable, and good with an ax - the right man to help the sheltered Miranda heal - but ultimately, her sadness creates a void even he can't fill. When a man from her distant past turns up, the handsome idealist now known as Darius, he offers Miranda a chance to do meaningful work at The Source, a secluded property filled with his nature worshipers. Miranda feels this charismatic guru is the key to remaking her life, but her grief and desire for love also create an opportunity for his deception. And in her desperate quest to find herself after losing almost everything, Miranda and Dix could pay a higher price than they ever imagined.
ORDER # G316-2 $22-90 ISBN 9781503949980
A Powerful Secret: Dr. Kevin Leman and Jeff Nesbit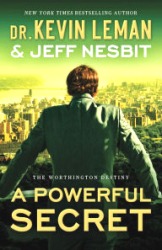 Sean Worthington is shocked when he hears his older brother Will announce that he will not run for New York's Senate seat. In fact, he's angry. All of his efforts as Will's campaign manager are now for nothing - and Sean is left to handle questions from the press while Will walks away without a backward glance. Throughout his life, Sean has felt like an outsider in his own family. And not being told about his brother's plans is just one more piece of evidence that he's right. Tired of being the odd one out, Sean is determined to forge his own path. Little does he know that it's not easy to escape your family - especially when a powerful secret from the past threatens to explode everything Sean ever believed.
ORDER # G316-3 $22-90 ISBN 9780800723316
The Moon in the Palace: Weina Dai Randel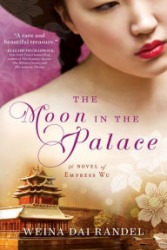 A concubine at the palace learns quickly that there are many ways to capture the Emperor's attention. Many paint their faces white and style their hair attractively, hoping to lure in the One Above All with their beauty. Some present him with fantastic gifts, such as jade pendants and scrolls of calligraphy, while others rely on their knowledge of seduction to draw his interest. But young Mei knows nothing of these womanly arts, yet she will give the Emperor a gift he can never forget.
ORDER # G316-4 $22-90 ISBN 9781492613565
The Hunger of the Wolf: Stephen Marche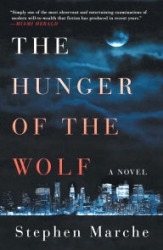 Hunters found his body naked in the snow. The body is that of Ben Wylie, the second-richest man in America, and it is found in a remote patch of northern Canada. Far away, in New York, the son of the Wylie family's housekeepers tries to figure out how and why Ben died. The answer lies in the tortured history of the Wylie family, who built up their massive fortune over three generations.
The Hunger of the Wolf is a novel about what it means to be a man in a world of money. It's about the pursuit of wealth through the rising tide of America in the twentieth century, seen through the sober lens of more recent economic times. It's a novel about the innate nature of violence: The Wylie men struggle to control their inner rage, through physical restraint, psychotherapy, drugs, hedonistic abandon, and good old-fashioned denial.
ORDER # G316-5 $22-90 ISBN 9781476730820