The Trouble with Henry and Zoe: Andy Jones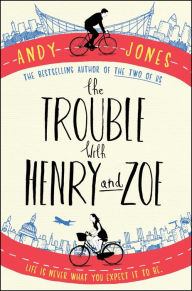 Henry and Zoe have more in common than they realize. For a start, they both have pasts they'd rather leave behind. After jilting his childhood sweetheart on the eve of their wedding, Henry makes a break for London. He has no friends, no job, no home, no plan. Zoe has great friends, two jobs, a new house, and a big scary plan. After a traumatic, life-changing event, she plans to leave London and spend a year travelling. Alone. If Henry and Zoe had met one year ago, things might have worked out differently. But that's not the way life works. They meet seven months after their worlds have been turned upside down. And four months before Zoe is due to climb on a plane.
ORDER # G318-1 $25-90 ISBN 9781471142468
Baby Be Mine: Paige Toon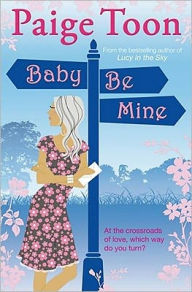 One-time celebrity personal assistant to wild boy of rock Johnny Jefferson, Meg Stiles is now settled and living in the south of France with her doting boyfriend Christian and their son Barney. But they're living a lie - a lie that will turn their lives upside down and inside out - because as Barney reaches his first birthday, Meg can no longer deny that her son is growing to look more and more like his rock star father every day, and less and less like Christian. Sooner or later, the world is going to realize.
ORDER # G318-2 $23-90 ISBN 9781849831260
Husbands and Other Sharp Objects: Marilyn Rothstein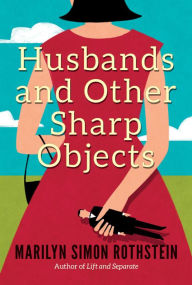 After a lifetime of marriage, Marcy Hammer is ready to get herself unhitched - just as everyone else in her life is looking for a commitment. Her new boyfriend, Jon, wants to get serious, and her soon-to-be ex-husband, Harvey, is desperate to get back together. When her headstrong daughter announces a secret engagement to Harvey's attorney, Marcy finds herself planning her daughter's wedding as she plans her own divorce. Now with two huge events on the horizon, the indomitable Marcy soon realizes that there's nothing like a wedding to bring out the worst in everybody. From petty skirmishes over an ever-growing guest list to awkward confrontations with her sticky-fingered new in-laws, pulling off the wedding is going to be a challenge; seeing her divorce through is going to be a trial. And trying to make everyone happy might prove to be impossible - because in the end, Marcy alone must make a choice between something old and something new.
ORDER # G318-3 $23-90 ISBN 9781477823828
I Found You: Lisa Jewell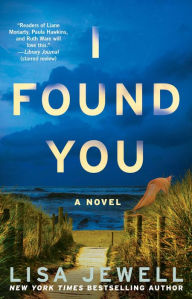 In the windswept British seaside town of Ridinghouse Bay, single mom Alice Lake finds a man sitting on a beach outside her house. He has no name, no jacket, and no idea how he got there. Against her better judgment, she invites him inside. Meanwhile, in a suburb of London, newlywed Lily Monrose grows anxious when her husband fails to return home from work one night. Soon, she receives even worse news: according to the police, the man she married never even existed. Twenty-three years earlier, Gray and Kirsty Ross are teenagers on a summer holiday with their parents. The annual trip to Ridinghouse Bay is uneventful, until an enigmatic young man starts paying extra attention to Kirsty. Something about him makes Gray uncomfortable - and it's not just because he's a protective older brother.
ORDER # G318-4 $24-90 ISBN 9781501154607
The Reluctant Fortune-Teller: Keziah Frost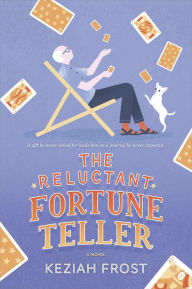 Norbert Zelenka has always lived life on the sidelines. It's why at seventy-three years old he's broke and alone except for the company of a Chihuahua. But when "Carlotta's Club" - three strong-willed seniors with plenty of time on their hands - decide to make Norbert their latest project, he reluctantly agrees to their scheme: establishing himself as the town's fortune-teller. Soon his life begins changing in unexpected ways. It turns out that years of observing other people make Norbert an excellent card reader. As Norbert's lonesome world expands with new friendships and a newfound self-confidence, he finally finds himself in a place where he belongs. But disaster looms on the horizon. When a troubled young woman goes missing after a bad reading, Norbert must find a strength beyond the cards to bring her home safely.
ORDER # G318-5 $24-90 ISBN 9780778312819
It Happens All the Time: Amy Hatvany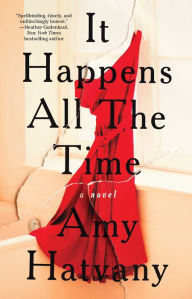 Amber Bryant and Tyler Hicks have been best friends since they were teenagers - trusting and depending on each other through some of the darkest periods of their young lives. And while Amber has always felt that their relationship is strictly platonic, Tyler has long harbored the secret desire that they might one day become more than friends. Returning home for the summer after her college graduation, Amber begins spending more time with Tyler than she has in years. Despite the fact that Amber is engaged to her college sweetheart, a flirtation begins to grow between them. One night, fueled by alcohol and concerns about whether she's getting married too young, Amber kisses Tyler. What happens next will change them forever.
ORDER # G318-6 $24-90 ISBN 9781501153907