The Woman in the Lake: Nicola Cornick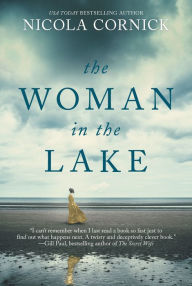 London, 1765
Lady Isabella Gerard, a respectable member of Georgian society, orders her maid to take her new golden gown and destroy it, its shimmering beauty tainted by the actions of her brutal husband the night before. Three months later, Lord Gerard stands at the shoreline of the lake, looking down at a woman wearing the golden gown. As the body slowly rolls over to reveal her face, it's clear this was not his intended victim.
250 Years Later.
When a gown she stole from a historic home as a child is mysteriously returned to Fenella Brightwell, it begins to possess her in exactly the same way that it did as a girl. Soon the fragile new life Fen has created for herself away from her abusive ex-husband is threatened at its foundations by the gown's power over her until she can't tell what is real and what is imaginary.
ORDER # G319-1 $24-90 ISBN 9781525823558
The Last Letter: Rebecca Yarros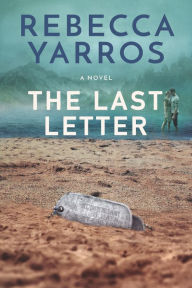 Beckett,
If you're reading this, well, you know the last-letter drill. You made it. I didn't. Get off the guilt train, because I know if there was any chance you could have saved me, you would have.
I need one thing from you: get out of the army and get to Telluride. My little sister Ella's raising the twins alone. She's too independent and won't accept help easily, but she has lost our grandmother, our parents, and now me. It's too much for anyone to endure. It's not fair. And here's the kicker: there's something else you don't know that's tearing her family apart. She's going to need help. So if I'm gone, that means I can't be there for Ella. I can't help them through this. But you can. So I'm begging you, as my best friend, go take care of my sister, my family.
Please don't make her go through it alone. Ryan.
ORDER # G319-2 $24-90 ISBN 9781640635333
Stray City: Chelsey Johnson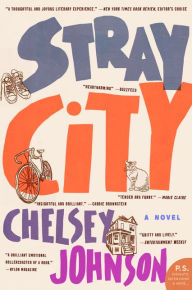 Twenty-three-year-old artist Andrea Morales escaped her Midwestern Catholic childhood - and the closet - to create a home and life for herself within the thriving but insular lesbian underground of Portland, Oregon. But one drunken night, reeling from a bad breakup and a friend's betrayal, she recklessly crosses enemy lines and hooks up with a man. To her utter shock, Andrea soon discovers she's pregnant - and despite the concerns of her astonished circle of gay friends, she decides to have the baby. A decade later, when her precocious daughter Lucia starts asking questions about the father she's never known, Andrea is forced to reconcile the past she hoped to leave behind with the life she's worked so hard to build.
ORDER # G319-3 $24-90 ISBN 9780062666697
Midnight Promises: Sherryl Woods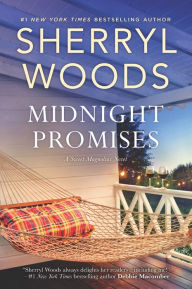 When Elliott Cruz first courted struggling single mom Karen Ames, it was a romance worthy of any Sweet Magnolia fantasy. The sexy personal trainer made it his mission to restore Karen's strength - physical and emotional - and to charm her children. Now, a few years into the marriage, colliding dreams threaten to tear them apart. Elliott's desire to finance the business opportunity of a lifetime with their hard-earned "baby money" stirs Karen's deep-rooted financial insecurities. It's the discovery that their brother-in-law is cheating on Elliott's sister - and thinks it's justified - that puts their irreconcilable differences into perspective. Will their own loving fidelity be a bond so strong they can triumph against all odds?
ORDER # G319-4 $24-90 ISBN 9780778330486
Elemental Tales: Jeanne M Felfe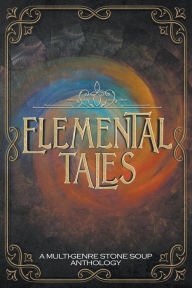 Air. Earth. Fire. Metal. Water. These elements ebb then flow as they conquer and transform each other. The transformation brings renewal, development, change, and movement and starts the process anew. All of life is made up of these essentials. Different cultures assign meaning and interpret the elements in varying ways. When asked to write stories including one or more elements, the eleven authors in this anthology assigned their own creativity to new interpretations in an assortment of genres.
ORDER # G319-5 $25-90 ISBN 9780967018539