Heard It All Before: Grant, Michele.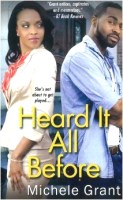 When Jewel Campbell, a borderline Black- American Princess, from the 'safe' north side of Dallas meets Roman Montgomery, a street smart Southside homeboy and single father, these two opposites fall madly in love, but wonder if their relationship can withstand the drama that comes with it.
ORDER # G514-1 $11-90 ISBN 9780758242204
Heart of the Matter: Giffin, Emily.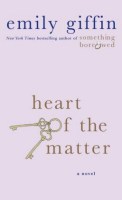 Meeting by chance when a fateful accident sends a 6-year-old boy to an upscale Boston hospital, the child's mother and the doctor's stay-at-home wife find their lives changing in unexpected ways.
ORDER # G514-2 $11-90 ISBN 9781250043733
Dark Horses: Cotton, Ralph.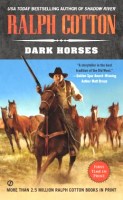 Arriving in Dark Horses, Mexico, Will Summers, mistaken for a horse thief, is saved from the hangman's noose by the beautiful wife of his accuser who has an agenda of her own, placing him in the middle of a deadly shootout.
ORDER # G514-3 $10-90 ISBN 9780451465931
Day of Independence: Johnstone, William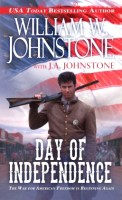 In Last Chance, Texas, wounded Texas Ranger Hank Cannan leads a fight against ruthless cattle baron Abraham Hacker.
ORDER # G514-4 $10-90 ISBN 9780786034543
Copper Canyon Killers (Gunsmith: 390): Roberts, J. R.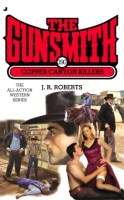 With the real killers lurking in town, Clint tries to save a wealthy man's innocent son from a hanging.
ORDER # G514-5 $10-90 ISBN 9780515154474