The Emperor Waltz: Philip Hensher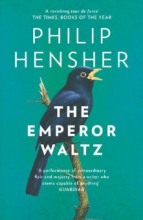 The most ambitious and daring novel novel yet from Booker Prize-shortlisted Philip Hensher. 'A novel that's almost fizzy to the touch. A performance of extraordinary flair and majesty from a writer who seems capable of anything' Guardian 'The Emperor Waltz' is a single novel with three narrative strands: fourth-century Rome, 1920s Germany, and 1980s London. In each place, a small coterie is closely connected and separated from the larger world. In each story, the larger world regards the small coterie and its passionately-held beliefs and secrets with suspicion and hostility. It is the story of eccentricity, its struggle, its triumph, its influence - but also its defeat.
ORDER # G515-1 $12-90 ISBN 9780007459599
From a Distance: Raffaella Barker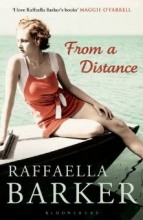 Bruised and brutalised by war, Michael returns to England on a troop ship, unable to face the life that awaits him at home. Impulsively he boards a train heading to the western tip of Cornwall. In doing so he changes his destiny. More than fifty years later, Kit, a charming stranger, arrives in a coastal Norfolk village to take up his inheritance - a decommissioned lighthouse, half hidden in the shadows of the past. Meanwhile Luisa falters in the flow of her life as her children begin to fly the nest and she is left suspended, without direction. When Kit and Luisa meet, neither can escape the consequences of Michael's split-second decision made all those decades ago.
ORDER # G515-2 $12-90 ISBN 9781408854150
The Love Season: Elin Hilderbrand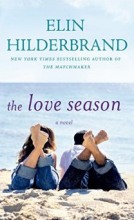 Marguerite Beale, former chef of culinary hot spot Les Parapluies, has been out of the public eye for over a decade. This all changes with a phone call from Marguerite's goddaughter, Renata Knox. Marguerite has not seen Renata since the death of Renata's mother, Candace Harris Knox, fourteen years earlier. And now that Renata is on Nantucket visiting the family of her new fiancÚ, she takes the opportunity, against her father's wishes, to contact Marguerite in hopes of learning the story of her mother's life - and death. But the events of the day spiral hopelessly out of control for both women, and nothing ends up as planned.
ORDER # G515-3 $11-70 ISBN 9780312993771
The Ice King (Twilight of the Celts): M. K. Hume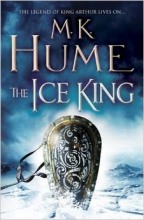 The legend of King Arthur lives on. It is several years now since Arthur, the Last Dragon of Britain, has set foot on home soil. Roaming the Land of the Denes, he has not only engaged in brutal and bloody conflict with the barbaric Geats but he has also unearthed the most evil force within the royal court of Heorot. And, under the guidance of Stormbringer, the mighty Sae Dene king, he has honed his skills as a commander. Now the time has come for Arthur to brave the dangers of the frozen north as he and a band of daring sea-faring warriors prepare to embark on his ultimate voyage - to return to Britain and to create a kingdom of his own.
ORDER # G515-4 $12-90 ISBN 9781472215734