Some Day I'll Find You: Richard Madeley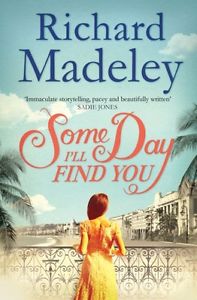 James Blackwell is a sexy and handsome fighter pilot - every girl's dream. At least that is what Diana Arnold thinks when her brother first introduces them. Before long they are in love and marry hastily just as war is declared. Then fate delivers what is the first of its cruel twists: James, the day of their wedding, is shot down over Northern France and killed. Diana is left not only a widow but pregnant with their child. Ten years later, happily remarried, Diana finds herself in the south of France, sitting one morning in a sunny village square. A taxi draws up and she hears the voice of a man speaking English - the unmistakable voice of someone who will set out to torment her and blackmail her and from whom there can be only one means of escape.
ORDER # G517-1 $23-90 ISBN 9781471112638
The Mothers' Group: Fiona Higgins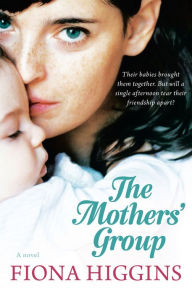 The Mothers' Group tells the story of six very different women who agree to regularly meet soon after the birth of their babies. Set during the first crucial year of their babies' lives, the story tracks the women's individual journeys - and the group's collective one - as they navigate birth and motherhood as well as their shifting romantic relationships Each woman strives in her own way to become the mother she wants to be, and finds herself becoming increasingly reliant on the friendship and support of the members of the group. Until one day an unthinkably shocking event changes everything.
ORDER # G517-2 $23-90 ISBN 9781925575118
Crimes Against a Book Club: Kathy Cooperman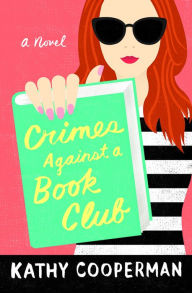 Best friends Annie and Sarah need cash - fast. Sarah, a beautiful, successful lawyer, wants nothing more than to have a baby. But balancing IVF treatments with a gruelling eighty-hour workweek is no walk in the park. Meanwhile, Annie, a Harvard-grad chemist recently transplanted to Southern California, is cutting coupons to afford her young autistic son's expensive therapy. Desperate, the two friends come up with a brilliant plan: they'll combine Sarah's looks and Annie's brains to sell a "luxury" anti-aging face cream to the wealthy, fading beauties in Annie's La Jolla book club. The scheme seems innocent enough, until Annie decides to add a special - and oh-so-illegal - ingredient that could bring their whole operation crashing to the ground.
ORDER # G517-3 $23-90 ISBN 9781503942981
The One We Fell in Love With: Paige Toon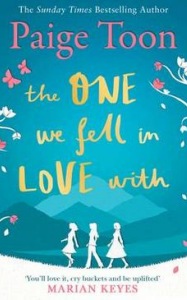 Even though identical triplets Pheobe, Eliza, and Rose look exactly alike, they couldn't be more different from one another. Phoebe is caught between a rock and a hard place. Settle down and get married, or return to the French Alps to pursue her passion? Eliza is in love with someone who is no longer hers. In fact, he probably never was. And her dream of becoming a successful musician seems to be vanishing before her eyes. Rose is out of a job and out of a boyfriend. To make matters worse, she's been forced to move back in with her mother. But these very different girls have one thing in common. Angus. The one they all fell in love with - and now sisterhood and sibling rivalry just got very complicated.
ORDER # G517-4 $23-90 ISBN 9781471138430