The Longest Holiday: Paige Toon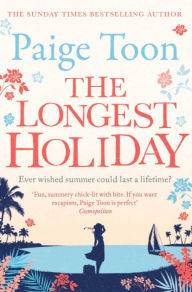 Laura has been married to the man of her dreams for seven months. But a week before the wedding, Matthew made a terrible mistake. Escaping the humiliation that is now her marriage, Laura is whisked off to Florida's Key West by her best friend Marty. A carefree holiday full of cocktails and fun, surrounded by gorgeous, tanned men, is exactly what the doctor ordered. Distraction comes in the form of sexy Cuban scuba diver Leo. Laura's instant attraction to him knocks her flying, and she falls hard. As the end of the holiday approaches, Laura doesn't want to go home. Is it time to face the music? Or is there more to Key West than a holiday romance?
ORDER # G518-1 $23-90 ISBN 9781471113390
The Sunshine Sisters: Jane Green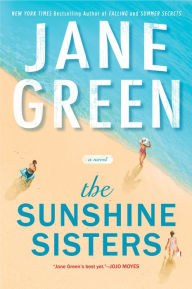 Ronni Sunshine left London for Hollywood to become a beautiful, charismatic star of the silver screen. But at home, she was a narcissistic, disinterested mother who alienated her three daughters. Still, when Ronni discovers she has a serious illness, she calls her now-adult girls home to fulfill her final wishes. And though Nell, Meredith, and Lizzy have never been close, their mother's illness draws them together to confront the old jealousies and secret fears that have threatened to tear these sisters apart. As they face the loss of their mother, they will discover if blood might be thicker than water after all.
ORDER # G518-2 $24-90 ISBN 9780399583339
The Summer Sail: Wendy Francis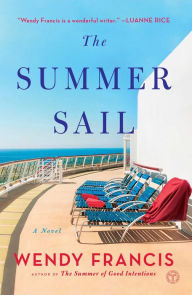 Three college roommates are celebrating a twentieth wedding anniversary by taking a cruise to Bermuda. As the ship pulls away from the pier, everyone is looking forward to lounging by the pool, sipping sunset cocktails, and reminiscing. Abby, the mother hen of the group, will be celebrating her wedding anniversary in style, even as she and her husband keep a secret from the group. Ambitious career woman Caroline happily anticipates several stress-free days away from her magazine job with her boyfriend, Javier, who may or may not be finally inspired to propose. And single mom Lee (annoyingly gorgeous and irresistibly popular in college) hopes she'll win back the affections of her formerly sweet daughter Lacey, who after her first year in college, has inexplicably become a little bit of a monster.
ORDER # G518-3 $24-90 ISBN 9781501188916
Letters From My Sister: Alice Peterson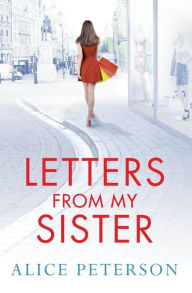 Bells is always writing to her sister Katie, but Katie never replies. Preoccupied with her glamorous career in fashion, her busy life and her boyfriend Sam, she just doesn't have the time. Then Bells announces that she's coming to stay. She's not a secret exactly, but - Sam doesn't know she exists. For Bells doesn't fit into Katie's perfect world. But when Bells does arrive, everything changes for Katie. Perhaps her perfect life isn't so perfect after all?
ORDER # G518-6 $21-90 ISBN 9781786480620
Oh My God What a Complete Aisling: Emer McLysaght

No Picture Available

Aisling is twenty-eight and she's a complete - Aisling. She lives at home in Ballygobbard (or Ballygobackwards, as some gas tickets call it) with her parents and commutes to her good job at PensionsPlus in Dublin. Aisling goes out every Saturday night with her best friend Majella, who is a bit of a hames (she's lost two phones already this year - Aisling has never lost a phone). They love hoofing into the Coors Light if they're 'Out', or the vodka and Diet Cokes if they're 'Out Out'. Ais spends two nights a week at her boyfriend John's. He's from down home and was kiss number seventeen at her twenty-first. But Aisling wants more.

ORDER # G518-5 $13-90 ISBN 9780717175536