Her Pretty Face: Robyn Harding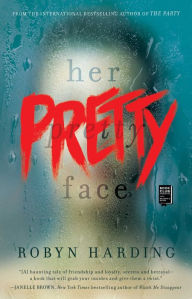 A stay-at-home mom whose troubled son is her full-time job, she had hoped that the day he got accepted into the elite Forrester Academy would be the day she started living her life. Overweight, insecure, and lonely, she is desperate to fit into the Forrester world. But after a disturbing incident at the school leads the other children and their families to ostracize the Metcalfes, she feels more alone than ever before. Until she meets Kate Randolph. Kate is everything Frances is not: beautiful, wealthy, powerful, and confident. And for some reason, she's not interested in being friends with any of the other Forrester moms - only Frances. As the two bond over their disdain of the Forrester snobs and the fierce love they have for their sons, a startling secret threatens to tear them apart - one of these women is not who she seems.
ORDER # G519-1 $26-90 ISBN 9781501174254
The View from Alameda Island: Robyn Carr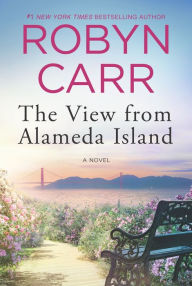 From the outside looking in, Lauren Delaney has a life to envy - a successful career, a solid marriage to a prominent surgeon and two beautiful daughters who are off to good colleges. But on her twenty-fourth wedding anniversary Lauren makes a decision that will change everything.
Lauren won't pretend things are perfect anymore. She defies the controlling husband who has privately mistreated her throughout their marriage and files for divorce. And as she starts her new life, she meets a kindred spirit - a man who is also struggling with the decision to end his unhappy marriage.
ORDER # G519-2 $26-90 ISBN 9780778369790
The Bookshop of Yesterdays: Amy Meyerson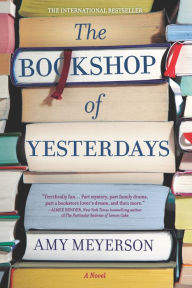 Miranda Brooks grew up in the stacks of her eccentric Uncle Billy's bookstore, solving the inventive scavenger hunts he created just for her. But on Miranda's twelfth birthday, Billy has a mysterious falling-out with her mother and suddenly disappears from Miranda's life. She doesn't hear from him again until sixteen years later when she receives unexpected news: Billy has died and left her Prospero Books, which is teetering on bankruptcy - and one final scavenger hunt. When Miranda returns home to Los Angeles and to Prospero Books - now as its owner - she finds clues that Billy has hidden for her inside novels on the store's shelves, in locked drawers of his apartment upstairs, in the name of the store itself. Miranda becomes determined to save Prospero Books and to solve Billy's last scavenger hunt.
ORDER # G519-3 $26-90 ISBN 9780778369080
The Little Teashop on Main: Jodi Thomas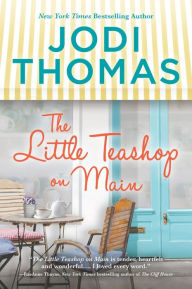 Redheaded, curly-haired Zoe is openhearted, kind and free-spirited, and dreams of becoming a famous actor in New York City. Shy Emily struggles with mental health but has the heart and soul of a writer. And Shannon - tall, athletic, strong - has a deep sense of loyalty that will serve her well when she heads off to military college. As Zoe, Emily and Shannon grow into women - forging careers, following dreams and finding love - they'll learn that life doesn't always unfold the way they want it to, but through it all, the one constant is each other, and their regular tea parties. And when the unthinkable happens, the girls must come together to face the greatest test of all.
ORDER # G519-4 $25-90 ISBN 9781335507556