The Gunsmith: Louisiana Stalker: Roberts, J. R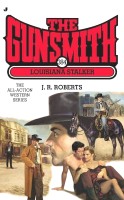 A latest entry in the popular series finds Clint Adams confronting a trio of deadly adversaries including two stalkers targeting the beautiful Capucine Devereaux and a gunman who is hunting Clint himself.
ORDER # G1113-1 $10-90 ISBN 9780515153927
Longarm and the War Clouds (Longarm): Evans, Tabor.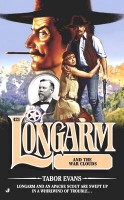 Longarm and his Apache scout friend, War Cloud, team up to retrieve an errant Army wife who has run off with an Apache, in a latest entry in the popular series by the author of Longarm and the Horse Thief's Daughter.
ORDER # G1113-2 $10-90 ISBN 9780515153804
Nevada Vipers Nest No. 386 (Trailsman): Sharpe, Jon.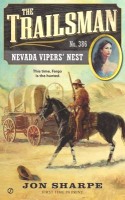 When his penchant for bending the rules catches up with him in the form of Carson City vigilantes bent on hanging him for murder, Skye Fargo plans a determined escape.
ORDER # G1113-3 $10-90 ISBN 9780451465504
Slocum and the Three Fugitives (Slocum): Logan, Jake.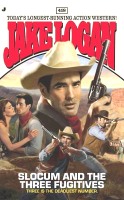 Running a local saloon that is targeted by trouble, Slocum confronts a local rancher who is endeavoring to take over everything in town by killing off his enemies.
ORDER # G1113-4 $10-90 ISBN 9780515153866
Smuggler's Gold (Gideon Ryder): Brandt, Lyle.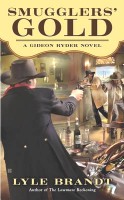 A first instalment in a new series by the Spur Award finalist author of the Lawman and Gun novels finds disgraced ex-Deputy U.S. Marshal Gideon Ryder recruited into the U.S. Secret Service, where he works undercover to investigate a dangerous smuggling ring.
ORDER # G1113-5 $10-90 ISBN 9780425267943
Town Tamers: Robbins, David.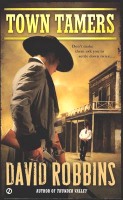 Earning a reputation as a bad person to cross, Asa Delaware, known locally as the Town Tamer, accepts jobs fixing problems and settling disputes before receiving a particularly tricky assignment.
ORDER # G1113-6 $10-90 ISBN 9780451465757