Encounter in Rendlesham Forest: The Inside Story of the World's Best- Documented UFO Incident: Pope, Nick, with John Burroughs & Jim Penniston.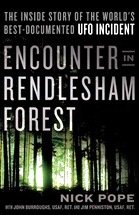 An in-depth look at the Rendlesham Forest UFO Incident includes coverage of its 1980 tracking by military radar and the experiences of witnesses who came in contact with the landed object's hull. Illustrations.
ORDER # N314-1 $31-90 ISBN 9781250038104
He Texted: The Ultimate Guide to Dating in the Digital Era: Winning, Lisa & McDermott, Carrie Henderson.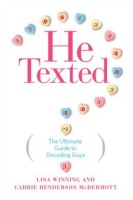 The creators of the popular blog HeTexted.com offer practical dating advice relevant for today's iPhone generation that clears up any mysteries about texting, friending, following, liking, LOLing and poking that have become common-place in the smartphone era.
ORDER # N314-2 $30-90 ISBN 9781476739229
Miracles Now: 108 Lifechanging Tools for Less Stress, More Flow, and Finding Your True Purpose: Bernstein, Gabrielle.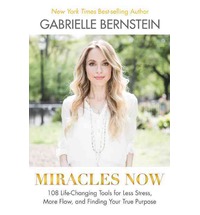 Presenting 108 techniques to combat fear, anxiety, burnout, fatigue and other common problems, this empowering resource, inspired by some of the greatest spiritual teachings, presents spirit-based principles, meditations and practical tools to help readers live with more ease.
ORDER # N314-3 $31-90 ISBN 9781401944346
It Ain't Over - Till It's over: Reinventing Your Life - and Realizing Your Dreams - Anytime, at Any Age: Thomas, Marlo.

No Picture Available

The New York Times bestselling author of The Right Words at the Right Time, actress and activist presents inspiring and empowering stories of women who have reinvented themselves in extraordinary ways, proving to women of all ages that the best is yet to come.

ORDER # N314-4 $33-90 ISBN 9781476739915