The Winter Wedding: Abby Clements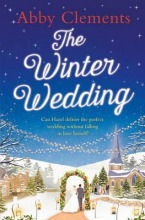 Hazel never set out to be a wedding planner. She was just helping her stressed sister Lila with cakes and decor for her big day. But when Lila and Ollie's summer ceremony is a runaway success, with guests raving about the food and styling at the pretty venue, word about Hazel's expertise soon spreads. But Hazel's clients expect the very best - she's promised lawyers Gemma and Eliot a snow-covered castle in the Scottish Highlands, and laidback couple Josh and Sarah a bohemian beach wedding in a Caribbean paradise. But as weather, in-laws and wilful brides conspire against her, can Hazel get two very different couples to walk up two very different aisles to say 'I do'? And will she find her own happy ending if she does?
ORDER # G1115-1 $12-95 ISBN 9781471137013
A Girl's Best Friend: Lindsey Kelk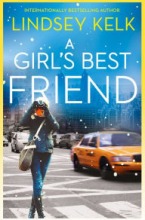 After the crazy six months she's had, if there was a 'clear history' button for your life, Tess Brookes would be the first in line to press it. When the opportunity arises to join her best friend, Amy, in New York for Christmas, Tess jumps at the chance. The only slight hitch is that Nick, the man who broke her heart, lives there. And Charlie, the man she turned down, has just started talking to her again. And she has just four days to take a photo for a competition that could save her career. But aside from that, everything is going to be great: it'll be the best Christmas ever. Won't it?
ORDER # G1115-2 $21-95 ISBN 9780008163327
Ghost Man: Donnelle McGee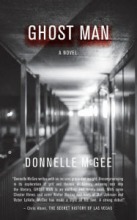 Gritty, lyrical, and character-driven, Ghost Man is the story of contemporary American marriage and masculinity in crisis. Julius is a modern day Odysseus struggling to find his way back to Grace, his Penelope. In laconic chapters that read like poetic snapshots, we are shown piece by piece the deepest layers of their psyches. McGee's skillful prose trains an unblinking eye on the difficult complexities of life, love, and sexuality to weave a narrative whose clarity, precision, and honesty shed a compassionate light on the darkness of an uncertain existence.
ORDER # G1115-3 $22-95 ISBN 9781937420987