Buried Secrets: Lisa Cutts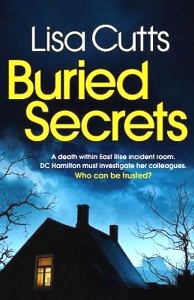 To most people, Detective Inspector Milton Bowman appears to have an ideal life. But some secrets aren't buried deep enough. And Milton's Monday morning will not follow routine as he is caught in a major car accident on the way to East Rise incident room. His friend and colleague DI Harry Powell is given the unenviable task of delivering the message to Bowman's wife, Linda. Except she's been murdered. The team, including DC Hazel Hamilton, begin to examine every aspect of their colleague's life as suspicion and disbelief take hold of those embroiled in the investigation. A web of deceit that fooled them all for years means no one is to be trusted - the Bowman family, friends, colleagues, even Harry Powell is under suspicion. Nothing is as it appears and nobody seems to be telling the truth.Authoritative and experienced, Lisa Cutts is the author of four police procedural novels, based on her nineteen years of policing work.
ORDER # G1117-1 $11-95 ISBN 9781471153143
The Silent Fountain: Victoria Fox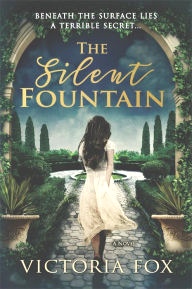 Hollywood, 1978:
Tragedy sends troubled film star Vivien Lockhart into the arms of Giovanni Moretti - and it seems her fortunes have finally changed. Until she meets his sister and learns that her new husband's past holds dark secrets.
Tuscany, Present day:
Lucy Whittaker needs to disappear. But her new home, the crumbling Castillo Barbarossa, is far from the secluded paradise it seemed. Strange sounds come from the attic. The owner of the house will never meet her in person.
The fountain in the courtyard is silent - but has never run dry.
Across the decades, Vivien and Lucy find themselves trapped in the idyllic Italian villa. And if they are ever to truly escape its walls, they must first unearth its secrets.
ORDER # G1117-2 $23-95 ISBN 9780778319276
A Turn in the Road: Debbie Macomber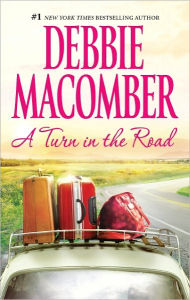 In the middle of the year, in the middle of her life, Bethanne Hamlin takes a road trip with her daughter, Annie, and her former mother-in-law, Ruth. They're driving to Florida for Ruth's 50th high school reunion. A longtime widow, Ruth would like to reconnect with Royce, the love of her teenage life. She's heard he's alone, too. Bethanne needs time to reflect on a decision she has to make - whether or not to reconcile with her ex-husband, Grant, her children's father. Meanwhile, Annie's out to prove to her onetime boyfriend that she can live a brilliant life without him!
ORDER # G1117-3 $11-95 ISBN 9780778313250
The Betrayal: Kate Furnivall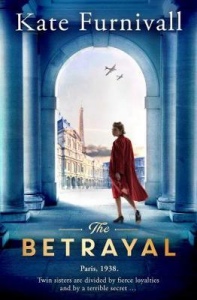 Discover a brilliant story of love, danger, courage and betrayal, from the internationally bestselling author of The Liberation.Could you kill someone? Someone you love?
Paris, 1938. Twin sisters are divided by fierce loyalties and by a terrible secret. The drums of war are beating and France is poised, ready to fall. One sister is an aviatrix, the other is a socialite and they both have something to prove and something to hide. The Betrayal is an unforgettably powerful, epic story of love, loss and the long shadow of war, perfect for readers of Santa Montefiore and Victoria Hislop.
ORDER # G1117-4 $11-95 ISBN 9781471155581