Unreasonable Doubts: Reyna Marder Gentin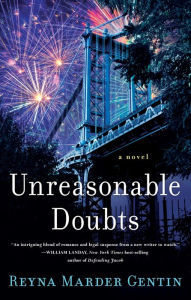 Jaded New York City Public Defender Liana Cohen would give anything to have one client in whom she can believe. Dozens of hardened criminals and repeat offenders have chipped away at her faith in both herself and the system. Her boyfriend Jakob's high-powered law firm colleagues see her do-gooder job as a joke, which only adds to the increasing strain in their relationship. Enter imprisoned felon Danny Shea, whose unforgivable crime would raise a moral conflict in an attorney at the height of her idealism - and that hasn't been Liana in quite a while. But Danny's astonishing blend of good looks, intelligence, and vulnerability intrigues Liana. Could he be the client she's been longing for - the wrongly accused in need of a second chance? Is he innocent?
ORDER # G1118-1 $26-90 ISBN 9781631524134
Falling Softly: Maria Duffy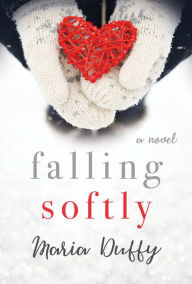 Christmas, her favorite time of year, is only seven weeks away, and her boyfriend has just popped the question. David is steady and reliable, and Holly knows he'll give her a wonderful life. The kind of life she's always wanted. Then her new neighbor moves in. Josh O'Toole is also approaching the festive season with joy. He loves his teaching job. He's about to have a baby with his adored girlfriend, Stephanie, and they've just moved into a new home to begin their life as a family. But as Josh and Stephanie settle into their new house across the road from Holly and David's, things begin to get complicated and soon the Christmas gifts aren't the only things that have to be kept under wrap this holiday season.
ORDER # G1118-2 $28-90 ISBN 9781510733695
Pale Horse Riding: Chris Petit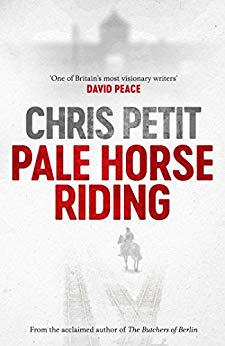 By 1943 Auschwitz is the biggest black market in Europe. The garrison has grown epically corrupt on the back of the transportations and goods confiscated, and this is considered even more of a secret than the one surrounding the mass extermination. Everything is done to resist penetration until August Schlegel and SS officer Morgen, after solving the case of the butchers of Berlin, are sent in disguised as post office officials to investigate an instance of stolen gold being sent through the mail. Their chances of getting out of Auschwitz alive are almost nil, unless Schlegel and Morgen accept that the nature of the beast they are fighting means they too must become as corrupt as the corruption they are desperate to expose. Even if they survive, will it be at the cost of losing their souls?
ORDER # G1118-3 $13-90 ISBN 9781471148477
The Shadow Game: Steve Lewis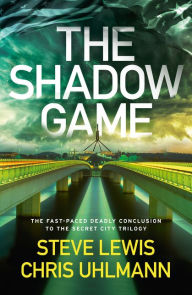 Once feared newshound Harry Dunkley has fallen, disgraced and dispirited at having failed to reveal the existence of the cabal of mandarins pulling the strings of power in Canberra. But new purpose is in the air. Dunkley receives aid from an unlikely band of adversaries, and as the Australian government teeters between fear and greed - wanting US security and Chinese cash - he looks at his enemies afresh. Resurrected Labor powerhouse Catriona Bailey and the hitherto untouchable Defence chief, Sir Jack Webster, leader of the sinister cabal, have played Dunkley at every turn. Yet there is a chink in Webster that might just bring him.
ORDER # G1118-4 $27-90 ISBN 9781460751251