Youngblood: Matt Gallagher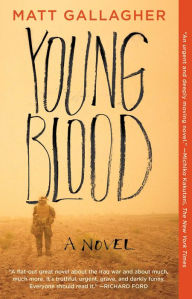 The US military is preparing to withdraw from Iraq, and newly minted lieutenant Jack Porter struggles to accept how it's happening - through alliances with warlords who have Arab and American blood on their hands. Day after day, Jack tries to assert his leadership in the sweltering, dreary atmosphere of Ashuriyah. But his world is disrupted by the arrival of veteran Sergeant Daniel Chambers, whose aggressive style threatens to undermine the fragile peace that the troops have worked hard to establish. As Iraq plunges back into chaos and bloodshed and Chambers's influence over the men grows stronger, Jack becomes obsessed with a strange, tragic tale of reckless love between a lost American soldier and Rana, a local sheikh's daughter.
ORDER # G916-1 $25-90 ISBN 9781501105753
The Shelf Life of Happiness: David Machado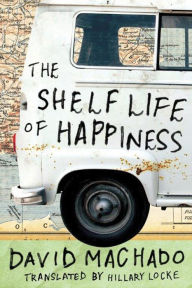 Ripped apart by Portugal's financial crisis, Daniel's family is struggling to adjust to circumstances beyond their control. His wife and children move out to live with family hours away, but Daniel believes against all odds that he will find a job and everything will return to normal. Even as he loses his home, suffers severe damage to his car, and finds himself living in his old, abandoned office building, Daniel fights the realization that things have changed. He's unable to see what remains among the rubble - friendship, his family's love, and people's deep desire to connect. If Daniel can let go of the past and find his true self, he just might save not only himself but also everyone that really matters to him.
ORDER # G916-2 $24-90 ISBN 9781503938052
Bury the Living: Jodi McIsaac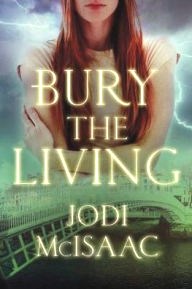 Rebellion has always been in the O'Reilly family's blood. So when faced with the tragic death of her brother during Northern Ireland's infamous Troubles, a teenage Nora joined the IRA to fight for her country's freedom. Now, more than a decade later, Nora is haunted by both her past and vivid dreams of a man she has never met.
When she is given a relic belonging to Brigid of Kildare, patron saint of Ireland, the mystical artifact transports her back eighty years - to the height of Ireland's brutal civil war. There she meets the alluring stranger from her dreams, who has his own secrets - and agenda. Taken out of her own time, Nora has the chance to alter the fortunes of Ireland and maybe even save the ones she loves. In this captivating and adventurous novel from Jodi McIsaac, history belongs to those with the courage to change it.
ORDER # G916-3 $24-90 ISBN 9781503935518
The Chocolate Lovers' Christmas: Carole Matthews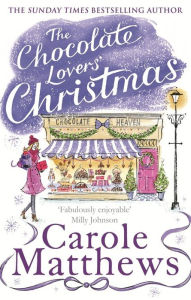 Christmas is just around the corner but the women of The Chocolate Lovers' Club have more to worry about than present shopping.
Lucy loves running Chocolate Heaven but she hasn't spent time with her boyfriend, Aiden, in weeks. And then her ex-fiance turns up and things become even more complicated. Nadia hasn't let herself get close to a man in a long time, yet she can't help feeling drawn to Jacob. Will he be her last chance for a happy ending?
Chantal and her husband, Ted, are besotted with their baby daughter Lana - but she's not sure that's enough to base a marriage on.
Autumn is dealing with a tragedy that has hit too close to home. But when she doesn't get the support she needs from her fiance, will she look elsewhere for comfort?
ORDER # G916-4 $22-90 ISBN 9780751552133