Shieldwall: Justin Hill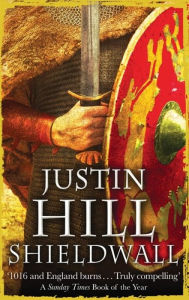 The year is 1016 and England burns while the Viking armies blockade the great city of London. King Ethelred lies dying and the England he knew dies with him; the warring kingdoms of Mercia, Wessex and Northymbria tremble on the brink of great change. One man lives to bear witness to the upheaval: Godwin, barely out of boyhood and destined to become one of his country's great warriors. When Ethelred's son Edmund takes the throne, determined to succeed where his father failed, he plucks Godwin from domestic peace to be right-hand man in his loyal shield wall. Godwin must traverse the meadows, wintry forests and fogbound marshes of Saxon England, raising armies of monks, ploughmen and shepherds against the Viking invader. With epic courage and ferocity, Godwin and Edmund repel the butchering Danes in three great battles. But an old enemy, the treacherous Earl Eadric, dogs Godwin's footsteps, and as the final battle approaches, around the valiant English the trap begins to close.
ORDER # G917-1 $19-95 ISBN 9780349123370
The Return of Norah Wells: Virginia Macgregor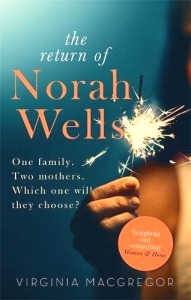 One ordinary morning, Norah Wells walked out of her house on Willoughby Street and never looked back. Six years later, she returns to the home she left only to find another woman in her place. Fay held Norah's family together after she disappeared, she shares a bed with Norah's husband and Norah's youngest daughter calls Fay 'Mummy'. Now that Norah has returned, everyone has questions. Where has she been? Why did she leave? And why is she back? As each member of the family tries to find the answers they need, they must also face up to the most pressing question of all - what happens to The Mother Who Stayed when The Mother Who Left comes back?
ORDER # G917-2 $19-95 ISBN 9780751554236
The Summer That Made Us: Robyn Carr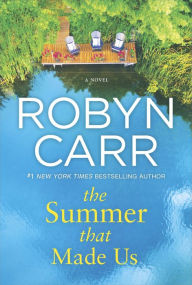 For the Hempsteads, two sisters who married two brothers and had three daughters each, summers were idyllic. The women would escape the city the moment school was out to gather at the family house on Lake Waseka. The lake was a magical place, a haven where they were happy and carefree. All of their problems drifted away as the days passed in sun-dappled contentment. Until the summer that changed everything. After an accidental drowning turned the lake house into a site of tragedy and grief, it was closed up. For good. Torn apart, none of the Hempstead women speak of what happened that summer, and relationships between them are uneasy at best to hurtful at worst. But in the face of new challenges, one woman is determined to draw her family together again, and the only way that can happen is to return to the lake and face the truth.
ORDER # G917-3 $23-95 ISBN 9780778330868
The Street Where You Live: Roisin Meaney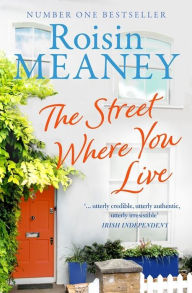 Molly sees a young boy who she's convinced is her grandson but how does she find out the truth when her son Philip ran away to New Zealand five years ago? Could he have fathered a son and then vanished? And is he ever going to return? Meanwhile Molly's daughter Emily has fallen in love for the second time in her life. Except this time it's with the wrong man. While handsome and dynamic Christopher, choir leader, has closed off his heart to relationships a long time ago, making do with snatched trysts with married Jane, the newest member of the choir. It's exactly the level of commitment he wants and needs - or is it? Then there's Clem, nursing his own private heartache, and Freddie, the children's author, who has just moved to Ireland from America with her young daughter in tow.
ORDER # G917-4 $27-95 ISBN 9781473643000
Get Well Soon: Marie-Sabine Roger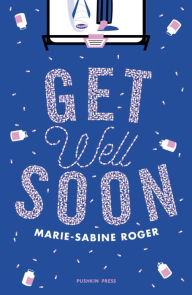 Saved from drowning in Paris's River Seine, a sixty-something misanthrope finds himself stuck in a hospital bed for six weeks while he recovers. As he looks back on his life, the good and the bad, he makes some unexpected new acquaintances, and just when he thought life had no more suprises in store for him, he finds out he was wrong.
ORDER # G917-5 $22-95 ISBN 9781782272168