The Unwelcomed Child: Andrews, V. C.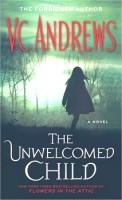 Raised in seclusion by fundamentalist grandparents who claim she is an evil product of her mother's sinful mistake, teenager Elle Edwards finally learns the truth about her conception and struggles with profound feelings of insecurity while pursuing a relationship with a vacationing boy.
ORDER # H114-1 $11-90 ISBN 9781451650891
Blood Kin: Tem, Steve Rasnic.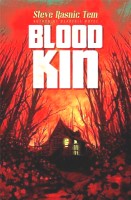 After a failed suicide attempt, Michael returns to the small Appalachian town to take care of his grandmother, Sadie, who describes what it was like growing up poor and Melungeon - a mysterious, mixed race said to have magic powers.
ORDER # H114-2 $12-50 ISBN 9781781081976
The Mist in the Mirror: Hill, Susan.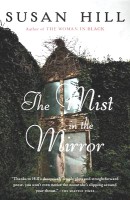 In an attempt to learn more about the great pioneering traveller Conrad Vane, gentleman adventurer Sir James Monmouth sets off for the remote Kittiscar Hall where the supernatural takes hold and binds their lives together in a way he could have never imagined.
ORDER # H114-3 $18-90 ISBN 9780345806673
By Blood We Live: Duncan, Glen.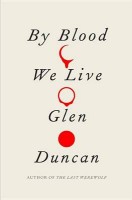 A conclusion to the best-selling saga that includes The Last Werewolf finds Talulla settling down with her werewolf family only to be tormented by a fanatical cult and nagging thoughts about ancient vampire Remshi, who believes he knows Talulla from another time.
ORDER # H114-4 $30-40 ISBN 9780307595102
The Troop: Cutter, Nick.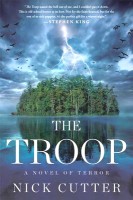 Leading a troop of boys into the Canadian wilderness for a traditional weekend camping trip, scoutmaster Tim Riggs encounters a disturbing, voraciously hungry intruder in the woods who infects the troop with a bio-engineered disease.
ORDER # H114-5 $30-40 ISBN 9781476717715
While Beauty Slept: Blackwell, Elizabeth.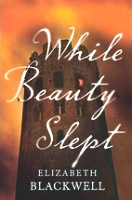 Reflecting on her long-ago service with a princess who fell under a sleeping curse, Elise remembers witnessing how events actually transpired and were connected to a secretive labyrinth of evil.
ORDER # H114-6 $30-40 ISBN 9780399166235