Haunting Investigation: Chelsea Quinn Yarbro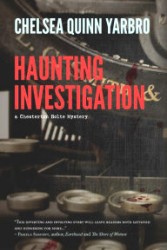 Spring 1924. The world has clawed its way back from the ravages of WWI and the Spanish Flu pandemic. The 20's are beginning to roar. Poppy Thornton lives with her Aunt Jo and her excitable cat Maestro in upper-crust Philadelphia. Poppy is determined to make a name for herself as a serious crime reporter, but is stuck reporting on garden parties and ladies' fashion. Then one day her editor assigns her to collect background information on the suicide of a prominent businessman. She soon discovers it was actually a murder - but her surprising source for this information is the ghost of a man killed alongside her father during the Great War. Even if she dared tell anyone, who would believe it? Together Poppy and her "gentleman haunt" follow the trail of a string of murders. But as their investigation narrows in on an all-too-familiar suspect, Poppy becomes a target herself and wonders if her ghost of a partner will appear in time to keep her from joining him in the after-life.
ORDER # H116-1 $25-95 ISBN 9781943052004
The Devil's Bag Man: Adam Mansbach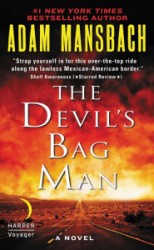 In The Dead Run, outlaw with a conscience Jess Galvan made a devil's bargain with El Cucuy, a fearsome, five-hundred-year-old Aztec priest and crime kingpin determined to bring about hell on earth. Now, months later, Galvan's mind is infested by the ancient monster. No longer able to trust his own judgment, he is estranged from his daughter, Sherry - and from his own body. But Cucuy's presence has endowed Galvan with superhuman abilities. Meanwhile, shell-shocked from her confrontation with Cucuy, Sherry is living with Sheriff Bob Nichols and his girlfriend, psychologist Ruth Cantwell. And in the bowels of Ojos Negros prison, a territory once controlled by the ancient priest, the drug cartels are at war with one another and on the hunt for Galvan.
ORDER # H116-2 $11-95 ISBN 9780062199690
Experimental Film: Gemma Files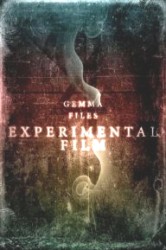 Experimental Film is a contemporary ghost story in which former Canadian film history teacher Lois Cairns - jobless and depressed in the wake of her son's autism diagnosis-accidentally discovers the existence of lost early 20th century Ontario filmmaker Mrs. A. Macalla Whitcomb. By deciding to investigate how Mrs. Whitcomb's obsessions might have led to her mysterious disappearance, Lois unwittingly invites the forces which literally haunt Mrs. Whitcomb's films into her life, eventually putting her son, her husband and herself in danger. Experimental Film mixes painful character detail with a creeping aura of dread to produce a fictionalized "memoir" designed to play on its readers' narrative expectations and pack an existentialist punch.
ORDER # H116-3 $21-95 ISBN 9781771483490
Black Easter: Dario Ciriello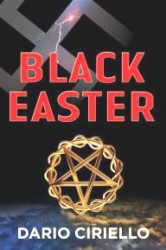 San Francisco antique dealer Paul Hatzis sells his business and rents an old house on the small Greek island of Vˇunos. What he doesn't know is that the house, which has a sinister reputation with the locals, was previously owned by black magician Dafyd Jones who - along with his seer companion Magda O'Whelan, and Klaus Maule, a seriously disturbed colonel in the Waffen SS - made a deal with the demonic, culminating in their planned bodily deaths during the final ritual in 1944. In return for a lifetime - seventy human years - of service on the frontier of Outer Hell, where all the demons of Hell fight a desperate, eternal battle against inconceivable powers that would consume both the human and demonic spheres, Jones and his companions will be reborn on Earth as powerful immortals - if they don't go mad first.
ORDER # H116-4 $17-95 ISBN 9781940581859
Diablero: Toby Tate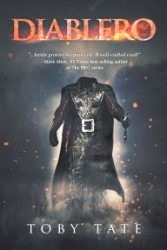 A being known as Diablero has miraculously reanimated the bones of pirate Edward Teach, the infamous Blackbeard, and it is moving relentlessly through the dark forests and waterways of northeastern North Carolina. Reporter Hunter Singleton and park ranger Lisa Singleton, Hunter's estranged wife, must join forces to battle the presence that is older than mankind. Teach is about to open the gates of Hell on an unsuspecting world-how can mere humans stop the unstoppable?
ORDER # H116-5 $21-95 ISBN 9781682610435