The Spirit in St. Louis: Mark Everett Stone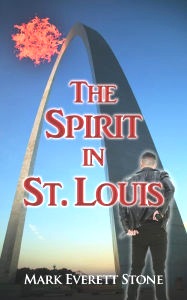 The whole world now knows of the existence of the World Under, thanks to fallout from the terrible events in Omaha a year back. As the World Under's most effective foe, Kal Hakala performed actions that were both heroic and horrific. Now, sidelined as an Agent, he serves the Bureau of Supernatural Investigation as its public face, charming talk show hosts and training new recruits known as "Green Peas." However, the World Under never rests, and events force Kal back into action. A malevolent spirit occupies St. Louis's Quint Building, and the team sent in to combat it disappears after their leader is driven to suicide. The BSI has no choice but to send in Kalevi Hakala and his team to solve the problem. As each of the individual members of Kal's team is isolated and dumped into his or her private hell, Kal begins to wonder if he hasn't finally met his match: the most powerful force the World Under has to offer.
ORDER # H117-1 $22-90 ISBN 9781603812566
Garden of the Gods: Stephen J. Stirling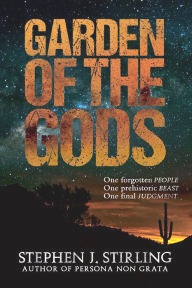 When big-game hunter Matt Hayden sets out to the Arizona desert to capture a fabled bear-like creature, he finds himself caught in the middle of two evils. The beast is awake and wants revenge. It won't stop until there's blood. Meanwhile, the forgotten Tonowa Indians fight for their lives and their land against a corrupt, government-funded steel company with mysterious, ulterior motives. Determined to win both fights, Matt and a company of local Tonowa Indians track the beast deep into the mountain where it lives, and they soon find themselves fighting for survival against the forgotten mythical creatures that live there. But can they find the beast before it finds them?
ORDER # H117-2 $20-90 ISBN 9781462119387
River Road: Carol Goodman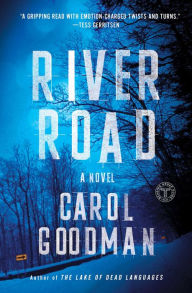 Nan Lewis - a creative writing professor at a university in upstate New York - is driving home from a faculty holiday party when she hits a deer. Yet when she gets out of her car to look for it, the deer is gone. Eager to get home before the oncoming snowstorm, Nan is forced to leave her car at the bottom of her snowy driveway to wait out the longest night of the year. The next morning, Nan is woken up by a police officer at her door with terrible news - one of her students, Leia Dawson, was killed in a hit-and-run on River Road the night before, and because of the damage to her car, Nan is a suspect. In the days following the accident, Nan finds herself shunned by the same community that rallied around her when her own daughter was killed in an eerily similar accident six years prior. When Nan begins finding disturbing tokens that recall her daughter's death, Nan suspects that the two accidents are connected.
ORDER # H117-3 $22-90 ISBN 9781501109911
Purgatory Road: Samuel Parker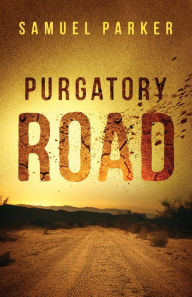 When a day trip out of Las Vegas with his wife takes a turn for the worse, Jack is sure that he has the ability to get them home. But he drove into something far beyond reason. Rescue comes in the form of a desert hermit, but hope fades as the couple comes to realize that the nomad has no intention of letting them leave. A chance encounter with a kidnapped runaway and her crazed abductor leads them all farther into the wilderness - and closer to the cold brutality that isolation brings. At the edge of his sanity, Jack begins to learn that playing by another's rules may be the only way to survive. In a voice that is as hypnotizing as a desert mirage, debut novelist Samuel Parker entices readers down a dangerous road, where the forces of good and evil are as crushing as the Mojave heat. This is suspense in its purest, most unfiltered form.
ORDER # H117-4 $21-90 ISBN 9780800727338