Proof Through the Night: Toby Quirk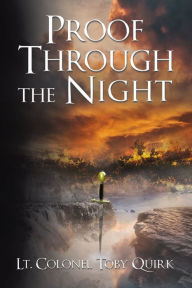 A board of depraved billionaires, called the Directorate, has masterminded all the mass shootings in America and brainwashed thousands of doctors, professors, and politicians. Driven by a perverted patriotic zeal, they now control all the nation's most influential institutions. Their deranged strategies have exploded into a violent battle where demons and thugs clash in deadly combat against angels and heroes for the soul of America. If Sandy Baker's band of commandos loses the battle, the nation will never again enjoy its lost moral dignity. If she wins, truth will prevail over the hidden source of chaos that enrages all true patriots.
ORDER # H119-1 $27-90 ISBN 9781595559128
A Discovery of Witches: Deborah Harkness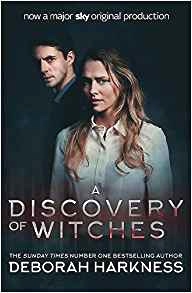 It begins with absence and desire. It begins with blood and fear. It begins with a discovery of witches.
Diana Bishop, a young scholar and descendant of witches, discovers a long-lost and enchanted alchemical manuscript deep in Oxford's Bodleian Library. Its reappearance summons a fantastical underworld, which she must navigate with a vampire, Matthew Clairmont.
This manuscript, Ashmole 782, holds the secrets of their past - and the key to their future.
ORDER # H119-2 $28-90 ISBN 9781472258236
There Will Be Hell to Pay: Benjamin Gilad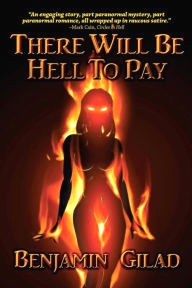 They say those who get deep into the Kabbalah's mystical text of the celestial spheres can lose their minds. But one man discovers the celestial spheres are far from saintly. The man, Jack Merriman, is a Seer sucked into the celestial realm against his better judgment. He finds out Satan is a beautiful female with a keen sense of justice. Archangel Michael sounds just like James Earl Jones and the Cherubs fill the Celestial spheres with heavenly elevator music. But underneath, the Celestial Spheres are as political and incompetent as a big government agency.
Jack is driven to the brink of insanity with this discovery, as his girlfriend, Harmony tries to keep him from being killed. Or does she? In the midst of it all, Jack has to make a choice between justice and forgiveness. He chooses justice, and all Hell breaks loose, and it's a good thing.
ORDER # H119-3 $29-90 ISBN 9781684331840
Whispers of the Dead: Spencer Kope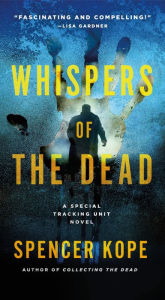 A pair of severed feet, stored in a portable cooler, has turned up in the house of a Federal judge in El Paso, Texas. With no clues as to the killer, the victim, or the intent, the local authorities are at a loss. Enter Magnus 'Steps' Craig. As part of the elite three-man Special Tracking Unit of the FBI, Steps is renowned for his incredible ability to find and follow trails over any surface. He has a kind of synesthesia, allowing him to see whatever a person has touched in a unique color - what Steps calls 'shine'. While trying to grapple with the grotesque scene in El Paso, the Special Tracking Unit soon discovers another, earlier victim. Once again, only the feet in a cooler were left behind. With so few clues, Steps and his team find themselves enmeshed in the most difficult case of their careers. And the killing spree has only just begun.
ORDER # H119-4 $14-90 ISBN 9781250308405