Red Moon: Benjamin Percy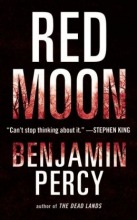 When government agents kick down Claire Forrester's front door and murder her parents, Claire realizes just how different she is. Patrick Gamble was nothing special until the day he got on a plane and hours later stepped off it, the only passenger left alive, a hero. Chase Williams has sworn to protect the people of the United States from the menace in their midst, but he is becoming the very thing he has promised to destroy.
ORDER # H315-1 $11-70 ISBN 9781455501670
Guardian: Erik Williams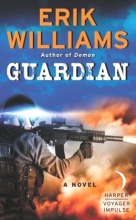 CIA agent Mike Caldwell just confronted a fallen angel and survived. But he wasn't the only one tracking down Semyaza, and the demon's escape from an ancient tomb has caught the attention of several powerful entities. Now they will stop at nothing to get Mike to play by their rules. Mike must head out on an international mission to confront the covert brotherhood in an effort to save the world from destruction.
ORDER # H315-2 $11-70 ISBN 9780062359087
Positive: Wellington, David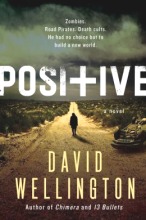 After testing positive for the zombie virus, Finnegan must wait out the incubation period in a special facility for people who are 'positives', but ends up in world where the zombies may be less dangerous than the humans.
ORDER # H315-3 $31-90 ISBN 9780062315373