Travelers Rest: Keith Lee Morris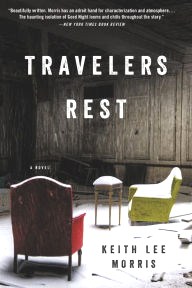 The Addisons-Julia and Tonio, ten-year-old Dewey, and derelict Uncle Robbie-are driving home, cross-country, after collecting Robbie from yet another trip to rehab. When a terrifying blizzard strikes outside the town of Good Night, Idaho, they seek refuge in the town at the Travelers Rest, a formerly opulent but now crumbling and eerie hotel where the physical laws of the universe are bent. Once inside the hotel, the family is separated. As Julia and Tonio drift through the maze of the hotel's spectral interiors, struggling to make sense of the building's alluring powers, Dewey ventures outward to a secret-filled diner across the street. Meanwhile, a desperate Robbie quickly succumbs to his old vices, drifting ever further from the ones who love him most. With each passing hour, dreams and memories blur, tearing a hole in the fabric of our perceived reality and leaving the Addisons in a ceaseless search for one another. At each turn a mysterious force prevents them from reuniting, until at last Julia is faced with an impossible choice.
ORDER # H317-1 $23-90 ISBN 9780316335812
Dogs of War: Jonathan Maberry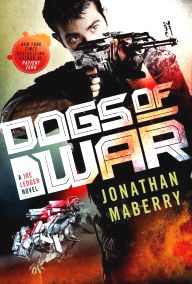 Dogs of War: Robots are no longer science fiction. Autonomous, programmed to react like animals: fast, relentless, deadly. From microscopic nanobots to massive self-guided aircraft. This technology is here, it's assessable, and it's dangerous. What's even scarier is that almost anyone can get their hands on it. A freelance terrorist uses the latest generation of robot dogs to deliver WMDs into cities across America. Sophisticated military weapons systems turn on their human masters. A technological apocalypse is coming and we may be too late to stop it. Joe Ledger and a newly rebuilt Department of Military Sciences square off against this new and terrible threat. Dogs of War pits Joe against a merciless new enemy and an army of techno-terrorists in a race to prevent a global destruction.
ORDER # H317-2 $22-90 ISBN 9781250098481
The Progeny: Tosca Lee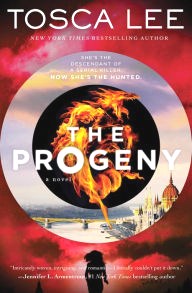 Emily Jacobs is the descendant of a serial killer. Now, she's become the hunted.
She's on a quest that will take her to the secret underground of Europe and the inner circles of three ancient orders - one determined to kill her, one devoted to keeping her alive, and one she must ultimately save. Filled with adrenaline, romance, and reversals, The Progeny is the present-day saga of a 400-year-old war between the uncanny descendants of "Blood Countess" Elizabeth Bathory, the most prolific female serial killer of all time, and a secret society dedicated to erasing every one of her descendants. It is a story about the search for self filled with centuries-old intrigues against the backdrop of atrocity and hope.
ORDER # H317-3 $23-90 ISBN 9781501125942
Fellside: M. R. Carey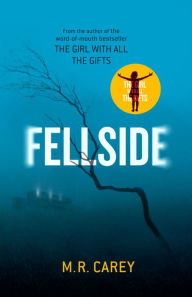 A haunting and heartbreaking thriller from the author of the USA Today bestseller The Girl With All the Gifts.
Fellside is a maximum security prison on the edge of the Yorkshire Moors. It's not the kind of place you'd want to end up. But it's where Jess Moulson could be spending the rest of her life. It's a place where even the walls whisper. And one voice belongs to a little boy with a message for Jess. Will she listen?
ORDER # H317-4 $23-90 ISBN 9780316300278