The Last Night at Tremore Beach: Mikel Santiago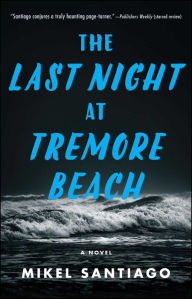 What starts out as an idyllic summer holiday on the Irish coast soon becomes a living nightmare with unpredictable consequences for a world-renowned composer and his family in this chilling psychological thriller. Recently divorced and in the middle of a creative crisis, Peter Harper decides to take shelter on Ireland's scenic and isolated Tremore Beach. But after he is struck by lightning one stormy night, he begins experiencing terrible headaches and strange dreams. As the line between his dreams and reality begins to blur, Peter realizes that his bizarre dreams may be a warning of horror still to come.
ORDER # H318-1 $24-90 ISBN 9781501102257
Fallen Five: Erica Spindler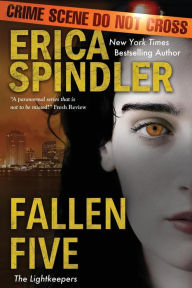 Detectives Micki Dare and Zach Harris are called in to investigate when a millionaire developer leaps from atop his luxury hotel on the night of its grand opening. After Micki receives a mysterious package from her long-dead mentor, and Zach suspects something supernatural is working against them, they realize this is no ordinary case. A dark force is once again threatening the Big Easy. Aspects of this case prove eerily similar to an unsolved murder from years before, making the stakes dangerously personal for Micki. This time it's her life on the line.
ORDER # H318-2 $23-90 ISBN 9781944323127
The Other Mother: Carol Goodman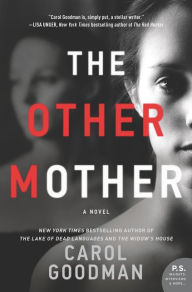 When Daphne Marist and her infant daughter, Chloe, pull up the gravel drive to the home of Daphne's new employer, it feels like they've entered a whole new world. Tucked in the Catskills, the stone mansion looks like something out of a fairy tale, its lush landscaping hiding the view of the mental asylum just beyond its border. Daphne secured the live-in position using an assumed name and fake credentials, telling no one that she's on the run from a controlling husband who has threatened to take her daughter away. Daphne's new life is a far cry from the one she had in Westchester where, just months before, she and her husband welcomed little Chloe. From the start, Daphne tries to be a good mother, but she's plagued by dark moods and intrusive thoughts that convince her she's capable of harming her own daughter.
ORDER # H318-3 $24-90 ISBN 9780062562647
Twilight Zone (Oberon Modern Plays): Anne Washburn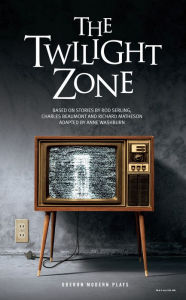 Between light and shadow, science and superstition, fear and knowledge, is a dimension of imagination. An area we call the Twilight Zone. Adapted by Anne Washburn (Mr Burns) and directed by Olivier Award-winner Richard Jones, this world premiere production of the acclaimed CBS Television Series The Twilight Zone lands on stage for the first time in its history. Or its present. Or its future.
ORDER # H318-4 $23-90 ISBN 9781786824004
The Hollow Tree: James Brodgen

No Picture Available

After her hand is amputated following a tragic accident, Rachel Cooper suffers vivid nightmares of a woman imprisoned in the trunk of a hollow tree, screaming for help. When she begins to experience phantom sensations of leaves and earth with her missing limb, Rachel is terrified she is going mad - but then another hand takes hers, and the trapped woman is pulled into our world. This woman has no idea who she is, but Rachel can't help but think of the mystery of Oak Mary, a female corpse found in a hollow tree, and who was never identified. Three urban legends have grown up around the case; was Mary a Nazi spy, a prostitute or a gypsy witch? Rachel is desperate to learn the truth, but darker forces are at work. For a rule has been broken, and Mary is in a world where she doesn't belong.

ORDER # H318-5 $23-90 ISBN 9781785654404