Bliss House: Benedict, Laura.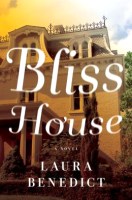 Looking for a fresh start after the death of her husband in a mysterious accident, Rainey Bliss Adams and her teenage daughter move into the old, historic family mansion rumored to have been plagued by strange occurrences, secrets and disappearances.
ORDER # H514-1 $29-90 ISBN 9781605985725
Omega Days: Campbell, John L.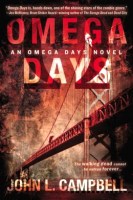 In the first trade-paperback edition of a novel that was a self-published hit, the Omega Virus quickly transforms the world into a wasteland of the walking dead, and the few survivors must try to stop the zombie onslaught.
ORDER # H514-2 $18-90 ISBN 9780425272633
Searchers After Horror: New Tales of the Weird and Fantastic: Joshi, S.T., ed.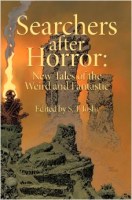 S.T. Joshi, perhaps the best- known modern Weird Fiction critic, and editor of the acclaimed BLACK WINGS anthology series, presents here a new horror anthology focused by the concept of ?the Weird Place.? Twenty-one stories (nearly all first published here) unfold in a raging ice storm; the Antarctic sea; a deserted stately home; a boarding school; cyberspace; even a Midwestern side yard, each with a mounting presence of the unseen. Fans of the Weird, Rejoice! Illustrations.
ORDER # H514-3 $36-90 ISBN 9781878252265
The Quick: Owen, Lauren.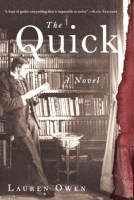 When a shy aspiring poet disappears from late-19th-century London after falling in love, his sister's ensuing confrontation with an institution of powerful men is aided by three underworld helpers.
ORDER # H514-4 $31-90 ISBN 9780812993271