The Waking That Kills: Gregory, Stephen.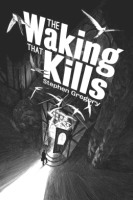 Taking a job as a live-in tutor for a teenage boy in England, Christopher Beale is submerged into a nightmarish world as his pupil, who is unable to accept that his father is gone, is possessed by his father's spirit, while his mother becomes more and more infected by the madness of her son.
ORDER # H1113-1 $14-50 ISBN 9781781081525
Rise Again: Below Zero: Tripp, Ben.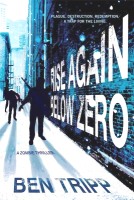 In this sequel to Rise Again, Sheriff Danielle Adelman, a troubled war veteran, struggles to survive in a dying world overrun by the reanimated dead as she searches for her runaway kid sister.
ORDER # H1113-2 $19-90 ISBN 9781451668322
Escape (Zombie Chronicles): Melzer, James.

No Picture Available

When a mysterious virus makes its way into SCI West Branch prison, which houses the worst of the worst, transforming guards and prisoners into flesh-eating creatures, those unaffected must find a way to escape, battling both the undead and the criminals who have taken control of the prison.

ORDER # H1113-3 $18-90 ISBN 9781439180730
The Chosen Seed (The Forgotten Gods: 03): Pinborough, Sarah.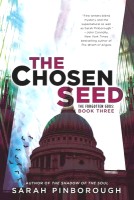 In the final volume of the trilogy, Detective Inspector Cass Jones tries to clear his name for murder, detectives Hask and Ramsey try to find who is behind a lethal virus and Mr. Bright continues plotting from the shadows.
ORDER # H1113-4 $19-90 ISBN 9780425258507