Shivaree: J.D. Horn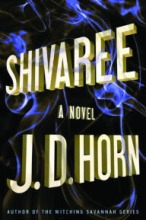 As the Korean War ends, practical and well-mannered army nurse Corinne Ford returns stateside to live in the Mississippi town of Conroy with her new fiancÚ, Private First Class Elijah Dunne. She wonders if their love is strong enough to overshadow their differences, but upon her arrival to Elijah's backwoods stomping grounds, she understands that culture shock is the least of her worries. After four good ol' boys are attacked in the night while seeking to terrorize a local black family, decades of buried secrets begin to rise. From Conroy's most powerful citizen - known as "the Judge" - to the man Corinne intends to marry, no one is innocent. Yet the deepest secret of all involves the beautiful, cruel, and dead Miss Ruby. The former belle of Conroy, and Elijah's lost love, is neither forgotten nor truly gone. But her death is only the beginning of a slow vengeance that won't stop until its hunger is satisfied.
ORDER # H1115-1 $20-95 ISBN 9781503949485
Sunfail: Steven Savile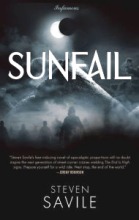 Dogs howl in the streets, running wild. Birds fall dead from the sky. Even the sun itself is failing. As darkness descends all hell breaks loose, terrorists strike hard and fast, taking out the army base at Fort Hamilton, Brooklyn. Jake Carter, formerly Special Forces, is now an NYC subway electrician who finds himself dragged into a world of conspiracy and menace by a woman he hasn't spoken to in over a decade. When Carter finds two young men spraying graffiti across the subway station walls, he realizes these marks aren't gang tags or band names, they are a message, a call to arms spelled out in a lost language. The Hidden are communicating with each other.
ORDER # H1115-2 $21-95 ISBN 9781617754067
A Raging Dawn (Fatal Insomnia): CJ Lyons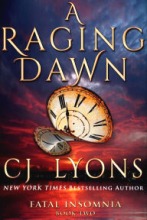 It's been a sleepless month since Dr. Angela Rossi was diagnosed with Fatal Insomnia after a not-quite-dead nun reached out directly to Angela's mind and set her on the path to hunt down a serial killer. After learning she only has a few months left to live, Angela has left the ER and has one final case to testify at for the Advocacy Center. As soon as she brings justice to her last victim, a woman who was raped and brutalized seven months ago, Angela plans to take control of what little time she has left by escaping the sullen Pennsylvania December to a remote tropical island and ending it all on her terms. Her one regret is leaving Detective Matthew Ryder - he's been her solace in the midst of the chaos her life has deteriorated into. When the rape victim is murdered on the day she's scheduled to testify and the rapist goes free without naming his accomplices, Angela makes it her mission to bring him to justice - one way or the other.
ORDER # H1115-4 $21-95 ISBN 9781939038388
The Ghosts of Sleath: James Herbert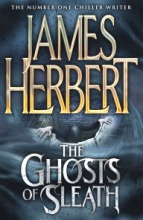 A reissue of James Herbert's terrifying tale of a psychic investigator whose case makes him fear for his own sanity
Investigator David Ash is sent to the picturesque village of Sleath in the Chiltern Hills to look into mysterious reports of mass hauntings. What he discovers is a terrified community gripped by horrors and terrorized by ghosts from the ancient village's long history.
ORDER # H1115-5 $17-95 ISBN 9781447294597