End of Watch: Stephen King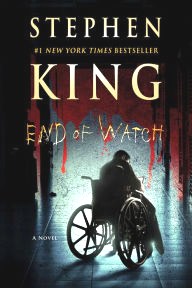 For nearly six years, in Room 217 of the Lakes Region Traumatic Brain Injury Clinic, Brady Hartsfield has been in a persistent vegetative state. A complete recovery seems unlikely for the insane perpetrator of the "Mercedes Massacre," in which eight people were killed and many more maimed for life. But behind the vacant stare, Brady is very much awake and aware, having been pumped full of experimental drugs, scheming, biding his time as he trains himself to take full advantage of the deadly new powers that allow him to wreak unimaginable havoc without ever leaving his hospital room. Brady Hartsfield is about to embark on a new reign of terror against thousands of innocents, hell bent on taking revenge against anyone who crossed his path - with retired police detective Bill Hodges at the very top of that long list.
ORDER # H1116-1 $24-95 ISBN 9781501134142
Dark Nights of the Soul: Andrew Langley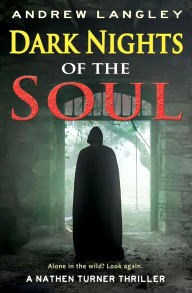 On Fletcher's first night, a freak lightning storm unearths a bizarre symbol in the building next to his croft. The symbol appears to be painted in blood, and the blood is still wet. After a local fisherman tells him the property is on a site renowned for witchcraft, Fletcher becomes uneasy, thinking his self-imposed isolation was not such a great idea. Calling on the help of an expert in the supernatural, Nathen Turner, the photographer tries to unravel the mystery and put his growing feelings of fear to rest. But, when Turner arrives at the croft, he finds Fletcher missing - simply vanished into the night. Sensing an ancient evil is at work, Turner believes some horror has been let loose on the moor, and that the consequences will be deadly unless he can find a way to stop it.
ORDER # H1116-2 $19-95 ISBN 9780955413759
The Taxidermist's Daughter: Kate Mosse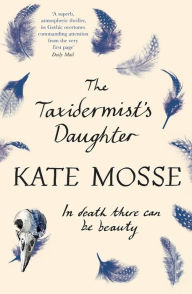 Sussex, 1912. In a churchyard, villagers gather on the night when the ghosts of those who will die in the coming year are thought to be seen. Here, where the estuary leads out to the sea, superstitions still hold sway. Standing alone is the taxidermist's daughter. At 17, Constantia Gifford lives with her father in a decaying house: it is all that is left of Gifford's once world-famous museum of taxidermy. The stuffed animals that used to grace every parlour are out of fashion, leaving Gifford a disgraced and bitter man. The bell begins to toll and all eyes are fixed on the church. No one sees the gloved hand pick up a flint. As the last notes fade into the dark, a woman lies dead. While the village braces itself against rising waters and the highest tide of the season, Connie struggles to discover who is responsible, but finds herself under suspicion.
ORDER # H1116-3 $23-95 ISBN 9781409159896
Hunt the Dawn: Abbie Roads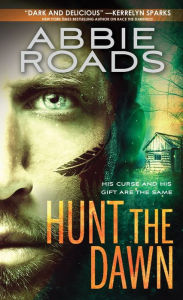 You can't hide your secrets from Lathan Montgomery - he can read your darkest memories. And while his special abilities are invaluable in the FBI's hunt for a serial killer, he has no way to avoid the pain that brings him. Until he is drawn to courageous, down-on-her-luck Evanee Brown and finds himself able to offer her something he's never offered another human being: himself. Nightmares are nothing new to Evanee Brown. But once she meets Lathan, they plummet into the realm of the macabre. Murder victims are reaching from beyond the grave to give Evanee evidence that could help Lathan bring a terrifying killer to justice. Together, they could forge an indomitable partnership to thwart violence, abuse, and death - if they survive the forces that seek to tear them apart.
ORDER # H1116-4 $11-95 ISBN 9781492639206