The Nephilim Virus: John T. Prather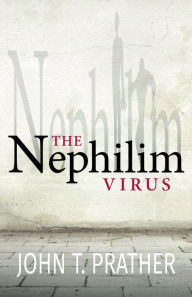 Nick Reese wakes from a three-year coma to find the world he once knew is gone. An ancient virus has infected two-thirds of the world's population, turning humans into either incredibly intelligent super-humans or large and indestructible animalistic creatures. For the survivors, there is no government, no antidote, and no safety. With the help of a beautiful hematologist named Faith and a man they call the Commander, Nick must survive long enough to discover the origin of the virus and learn how his blood could hold the key to a cure. But he has to do it while being hunted by the infected. And failure means the extinction of the human race.
ORDER # H1117-1 $23-90 ISBN 9781632694553
Thunderbird: Chuck Wendig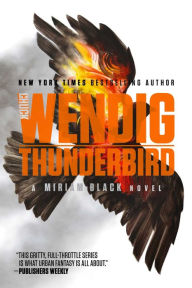 In the next installment of the suspenseful Miriam Black series, Miriam heads to the southwest in search of another psychic who may be able to help her understand her curse, but instead finds a cult of domestic terrorists and the worst vision of death she's had yet. Miriam is becoming addicted to seeing her death visions, but she is also trying out something new: Hope. She is in search of another psychic who can help her with her curse, but instead she experiences her deadliest vision to date in this latest "visceral and often brutal" (Publishers Weekly) series that is "wildly entertaining" (Kirkus Reviews).
ORDER # H1117-2 $23-90 ISBN 9781481448727
Strange Weather: Four Short Novels: Joe Hill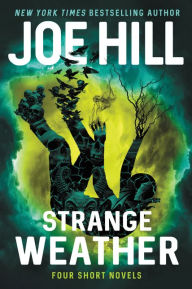 A collection of four chilling novels, ingeniously wrought gems of terror from the brilliantly imaginative, #1 New York Times bestselling author of The Fireman, Joe Hill.
"One of America's finest horror writers" (Time magazine), Joe Hill has been hailed among legendary talents such as Peter Straub, Neil Gaiman, and Jonathan Lethem. In Strange Weather, this "compelling chronicler of human nature's continual war between good and evil," (Providence Journal-Bulletin) who "pushes genre conventions to new extremes" (New York Times Book Review) deftly expose the darkness that lies just beneath the surface of everyday life.
"Snapshot" is the disturbing story of a Silicon Valley adolescent who finds himself threatened by "The Phoenician," a tattooed thug who possesses a Polaroid Instant Camera that erases memories, snap by snap.
A young man takes to the skies to experience his first parachute jump - and winds up a castaway on an impossibly solid cloud, a Prospero's island of roiling vapor that seems animated by a mind of its own in "Aloft."
ORDER # H1117-3 $37-90 ISBN 9780062663115
The Delphi Resistance: Rysa Walker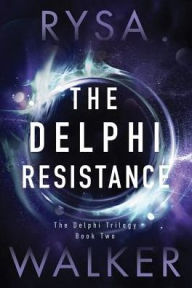 Struggling with evolving psychic abilities, seventeen-year-old Anna Morgan and her equally exceptional friends are on the run from the ruthless Graham Cregg, leader of a covert operation known as the Delphi Project. Cregg has already killed repeatedly to test Anna's ability. Now, he and his father, a presidential contender, will stop at nothing to recapture the Delphi adepts, whom they see as weapons to be controlled - or destroyed. Navigating an increasingly hostile landscape, Anna and her friends form a resistance to rescue those still in the Creggs' fatal grip. As more gifted kids vanish and public awareness of the Delphi Project grows, so does the opinion that getting rid of the adepts may be a necessary evil. Yet even as they face off against cold-blooded killers, government operatives, and a public intensely afraid of their psychic powers, the greatest threat to Anna and the resistance may come from within themselves - and their own mysterious abilities could spell their ultimate downfall.
ORDER # H1117-4 $13-90 ISBN 9781542047227