Dig Your Grave: Steven Cooper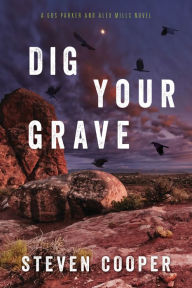 A killer is on the loose, leaving fresh bodies among the dead in Phoenix cemeteries, and marking the murders with ghoulish signs that warn of more evil to come. It's a crude camouflage that has Detective Alex Mills stumped. As he has done before, Mills turns to his buddy, the reluctant psychic Gus Parker. His visions, as cryptic and baffling as they sometimes are, mean something. But just as the investigation heats up, and Mills needs him most, Gus Parker receives ominous threats from a mysterious source. Is this a crazed fan who is trying to get to Gus's love interest, rock-and-roll legend Billie Welch? Or are these threats related to the spree of cemetery killings? There are nefarious secrets hiding in the shadows of the valley's most well-heeled neighborhoods, and some of the most prominent residents have the most to fear.
ORDER # H1118-1 $26-90 ISBN 9781633884809
The God Gene: F. Paul Wilson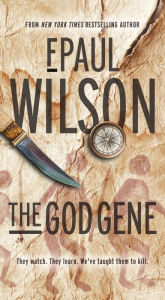 A million or so years ago, a gene designated hsa-mir-3998 appeared as if by magic from the junk DNA of the hominids who eventually evolved into Homo sapiens. It became a key player in brain development - specifically creativity - and laymen started calling it "the God Gene." Keith had been tracking this gene through the evolutionary tree, and was excited by an odd blue-eyed primate he brought back from East Africa. But immediately after running the creature's genetic code, he destroyed all the results and vanished. Rick and Laura's search takes them to an uncharted island in the Mozambique Channel, home of the dapis - blue-eyed primates whose DNA hides a world-shattering secret.
ORDER # H1118-2 $13-90 ISBN 9780765385208
Seven Ghostly Spins: Patricia Bossano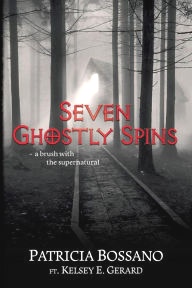 A mind-bending collection of paranormal tales based on harrowing legends and nightmares come true. These Seven Ghostly Spins will creep under your skin and stay with you long after you have read them.
Alison: The adage goes "no self-respecting theater house is without its ghost"
Peery's Egyptian Theater; Ogden's historic movie palace, joined the ranks in 1924.
By the Iron Gate
A flight of fancy; triggered by a real nightmare, and a real walk in the moonlight.
She Caught a Ride
"Gone but not Forgotten"
Night after night, young Florence awaits a secret signal.
Abiku: In this paranormal thriller, a seventeen-year-old boy unwittingly summons a demon from across the sea, setting off a heart-stopping countdown into madness.
ORDER # H1118-3 $28-90 ISBN 9781732509313
The Broken Girls: Simone St. James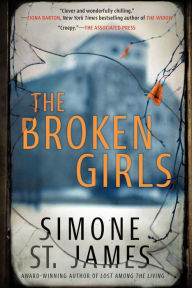 Vermont, 1950. There's a place for the girls whom no one wants - the troublemakers, the illegitimate, the too smart for their own good. It's called Idlewild Hall, and local legend says the boarding school is haunted. Four roommates bond over their whispered fears, their budding friendship blossoming - until one of them mysteriously disappears.
Vermont, 2014. Twenty years ago, journalist Fiona Sheridan's elder sister's body was found in the overgrown fields near the ruins of Idlewild Hall. And although her sister's boyfriend was tried and convicted of the murder, Fiona can't stop revisiting the events, unable to shake the feeling that something was never right about the case.
ORDER # H1118-4 $25-90 ISBN 9780451489388