The Influence: Little, Bentley.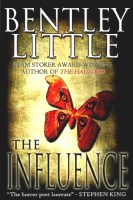 A small town is taken over by a powerful force of darkness that could obliterate the entire world in Bentley Little's thrilling new tale of terror! Find out why Stephen King calls Little a master of the macabre - when this original hardcover is published just in time for Halloween!
ORDER # H1013-1 $32-90 ISBN 9781587674198
Rustication: Palliser, Charles.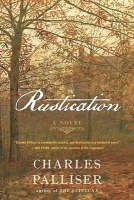 In 1863, a sexually obsessed opium addict is sent away from Cambridge to live in the country where he becomes the lead suspect in a series of threatening letters and crimes in this new novel from the author of The Quincunx.
ORDER # H1013-2 $33-90 ISBN 9780393088724