The Sleepless Stars: CJ Lyons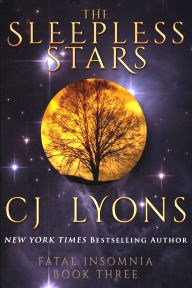 For Dr. Angela Rossi the past holds only pain and the future promises only an early death as Fatal Insomnia consumes her. But Angie will never stop fighting. Especially now that she's learned that her disease - and the disease she's discovered in dozens of young children - isn't a quirk of heredity but rather the creation of an unknown cabal. While Angie explores the betrayals and lies that led to the Fatal Insomnia epidemic, Devon Price, whose daughter is also infected, uses his street skills to hunt those responsible. He'll do anything to save his daughter. Lie, cheat, steal, kill - it doesn't matter. Not as long as Esme is saved. In the end, their only hope might be a desperate deal with the devil: the cabal behind the man-made Fatal Insomnia epidemic. A deal paid with blood. A deal not everyone will survive.
ORDER # H916-1 $24-90 ISBN 9781939038449
The Occupied: Craig Parshall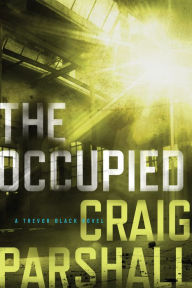 As a youth, Trevor Black unleashed spiritual forces he couldn't comprehend. Years later, Trevor is a high-flying criminal defense lawyer in New York City, with a six-figure Aston Martin and a trophy wife. But in an extraordinary turn of events, he receives a burdensome gift: the ability to perceive the invisible. And the dark forces he now sees are all gunning for him. When one of Trevor's hometown friends is murdered, the MO is eerily similar to a shocking trail of murders that have already crossed the lawyer's path. So Trevor must return home to find the killer - and face not only his own personal demons, but supernatural ones as well.
ORDER # H916-2 $23-90 ISBN 9781496411358
Dead Souls: J. Lincoln Fenn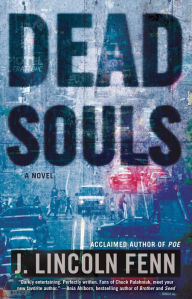 When Fiona Dunn is approached in a bar by a man who claims he's the devil, she figures it's just some kind of postmodern-slash-ironic pickup line. But a few drinks in, he offers her a wish in exchange for her immortal soul, and in addition, Fiona must perform a special favor for him whenever the time comes. Fiona finds the entire matter so absurd that she agrees. Bad idea. Not only does Fiona soon discover that she really was talking to the devil incarnate, but she's now been initiated into a bizarre support group of similar "dead souls" - those who have done the same thing as Fiona on a whim, and who must spend their waking hours in absolute terror of that favor eventually being called in - and what exactly is required from each of them in order to give the devil his due.
ORDER # H916-3 $25-90 ISBN 9781501110931
Fear the Dark: Kay Hooper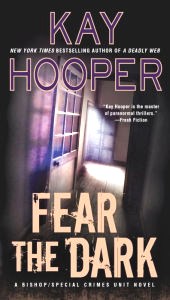 Something strange is happening in the small mountain town of Serenity, Tennessee. People going on routine errands never reach their destination. Over the past few weeks, it's happened to five men and women - and now a child. A team from the FBI's Special Crimes Unit is immediately sent in. Agents Lucas and Samantha Jordan, partners in work and in life, have very different abilities. Samantha is clairvoyant and Lucas is able to find the lost or abducted. With them are new partners Dante Swann, a medium, and Robbie Hodge, a telepath. The town is already on the edge of panic, but when a cop is killed, the team's hunt for the lost turns into something very personal - and very dangerous.
ORDER # H916-4 $14-90 ISBN 9780515156034