Her Guardian Shifter & Royal Enchantment: Karen Whiddon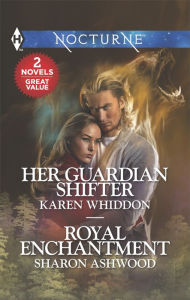 HER GUARDIAN SHIFTER
A Vedjorn bear shifter, Eric Mikkelson lives by his own terms. So allying with wolf shifters, even gorgeous Julia Jacobs, bristles his instincts. But Eric must protect his infant son from the shifter cult stalking him. However, JJ gets under Eric's skin, exposing them to new risks as their forbidden attraction defies Pack laws and JJ's secrets fester between them.
ROYAL ENCHANTMENT
The king's court, newly restored at a medieval theme park, will only be complete if Arthur has his lady. After experiencing twenty-first-century freedoms, Guinevere's lost interest in belonging to any man - even a royal one. Yet as a fae menace threatens Camelot, Gwen offers Arthur her help - but he'll have to fight for a second chance at love.
ORDER # H917-1 $11-95 ISBN 9780373208593
The Fifth Petal: Brunonia Barry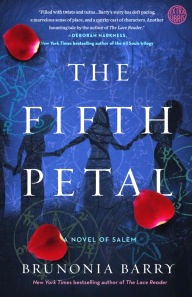 When a teenage boy dies suspiciously on Halloween night, Salem's chief of police, John Rafferty, wonders if there is a connection between his death and Salem's most notorious cold case, a triple homicide dubbed "The Goddess Murders," in which three young women, all descended from accused Salem witches, were slashed on Halloween night in 1989. He finds unexpected help in Callie Cahill, the daughter of one of the victims newly returned to town. Neither believes that the main suspect, Rose Whelan, respected local historian, is guilty of murder or witchcraft. But exonerating Rose might mean crossing paths with a dangerous force. Were the women victims of an all-too-human vengeance, or was the devil raised in Salem that night? And if they cannot discover what truly happened, will evil rise again?
ORDER # H917-2 $23-95 ISBN 9781101905623
Robert Kirkman's The Walking Dead: Search and Destroy: Jay Bonansinga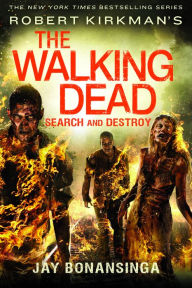 For one brief moment, it seems Lilly and her plague-weary band of survivors might just engineer a better tomorrow. Banding together with other small town settlements, they begin a massive project to refurbish the railroad between Woodbury and Atlanta. The safer travel will begin a new post-apocalyptic era of trade, progress, and democracy. Little do they know, however, that trouble is brewing back home …Out of nowhere, a brutal new faction has attacked Woodbury while Lilly and the others have been off repairing the railroad. Now the barricades are burning. Adults have been murdered, children kidnapped. But why? Why subject innocent survivors to such a random, unprovoked assault? Lilly Caul and her ragtag posse of rescuers will soon discover the chilling answers to these questions and more as they launch a desperate mission to save the kidnapped children. But along the way, the dark odyssey will take them into a nightmarish series of traps and hellish encounters with incomprehensible swarms of undead.
ORDER # H917-3 $23-95 ISBN 9781250112323
Charmed by the Wolf: Kristal Hollis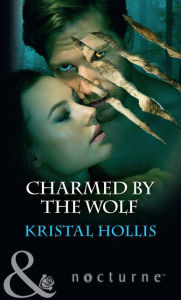 The wolf's redemption. Wolf pack sentinel Tristan Durrance firmly believes happy and mated don't go together. Until Penelope Buchanan arrives at Walker's Run Resort. Nel's undeniably gorgeous - and human. Tristan should steer clear of her. But she awakens an indescribable longing in him; one he can't resist. Nel's ready to explore new things, and Tristan is one of them. But despite the visceral attraction between them, Nel senses he's keeping some powerful secrets. Tristan will do anything to protect Nel. But he also knows the beast within him won't stay hidden forever.
ORDER # H917-4 $11-95 ISBN 9780263930184