Bone White: Ronald Malfi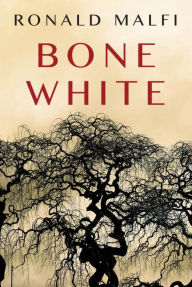 Paul Gallo saw the report on the news: a mass murderer leading police to his victims' graves, in remote Dread's Hand, Alaska. It's not even a town; more like the bad memory of a town. The same bit of wilderness where his twin brother went missing a year ago. As the bodies are exhumed, Paul travels to Alaska to get closure and put his grief to rest. But the mystery is only beginning. What Paul finds are superstitious locals who talk of the devil stealing souls, and a line of wooden crosses to keep what's in the woods from coming out. He finds no closure because no one can explain exactly what happened to Danny. And the more he searches for answers, the more he finds himself becoming part of the mystery.
ORDER # H918-1 $13-90 ISBN 9781496703880
My Pet Serial Killer: Michael J. Seidlinger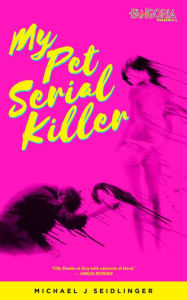 Dexter meets Secretary in Michael J. Seidlinger's provocative, disturbing literary thriller that reinvents the serial killer genre, exploring the psychology of desire.
Claire studies forensic science, Victor is the Gentleman Killer. Subverting expectations, Clair seduces Victor and keeps him in her apartment as her pet, her darkest secret. Beautifully written, provocative to read, Seidlinger delves into Claire's motivations and impetus to present a compelling psychosexual portrait of a woman obsessed with performance, with power, with sex, and with gore.
ORDER # H918-2 $24-90 ISBN 9781946487025
The Shape of Rain: Michael B. Koep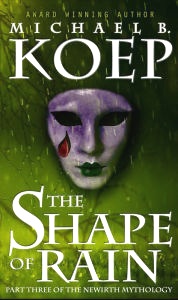 Discredited mythology professor, Astrid Finnley believes gods and immortals once battled for a place in Creation - for a place of their own on the earth. When she is summoned to a secret archeological dig site in Northern Idaho to translate an ancient script, she uncovers an unthinkable nightmare: a woman buried alive - for over a thousand years. Psychologist Loche Newirth's assassination is ordered to prevent him from rewriting history. But his former mentor, Dr. Marcus Rearden wants him alive to torture, to command, to control. When Loche discovers his son is also a target, he flees, pursuing a lead that promises to end what his writing has started. Instead, the path vaults him back to the prehistory of his story - to a time when a venomous army of gods lay siege to the City of Immortals, and his little boy stands in the balance.
ORDER # H918-3 $26-90 ISBN 9780997623420
Strange Ink: Gary Kemble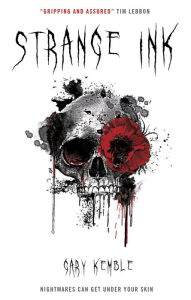 When washed-up journalist Harry Hendrick wakes one morning with a hangover and a strange symbol tattooed on his neck, he shrugs it off as a bad night out. But soon more tattoos appear: grisly, violent images which come accompanied by horrific nightmares - so he begins to dig deeper. Harry's search leads him to a sinister disappearance, torment from beyond the grave, and a web of corruption and violence tangled with his own past. One way or another, he has to right the wrongs.
ORDER # H918-4 $23-90 ISBN 9781785656439