Manifesting Minds: A Review of Psychedelics in Science, Medicine, Sex, and Spirituality: Ed by Rick Doblin & Brad Burge.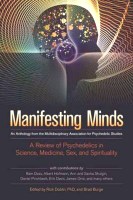 This first-of-its-kind collection of articles and essays published by the Multidisciplinary Association for Psychedelic Studies covers such topics as the healing use of marijuana and psychedelics and the positive effects of these substances in the realm of the arts, family, spirituality, ecology and technology.
ORDER # N1213-1 $26-90 ISBN 9781583947265
Tipping Sacred Cows: The Uplifting Story of Spilt Milk and Finding Your Own Spiritual Path in a Hectic World: Chasse, Betsy.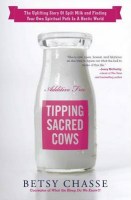 Encourages readers to dump their personal prejudices and biases and begin to rebuild a spiritual lifestyle that really works.
ORDER # N1213-2 $19-90 ISBN 9781582704609
How To Attract Good Luck: And Make the Most of It in Your Daily Life: Carr, A. H.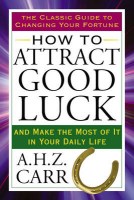 Aims to show readers how to attract chance opportunities and avoid ad luck in ways that will dramatically improve their lives.
ORDER # N1213-3 $19-90 ISBN 9780399167362
The Law of Divine Compensation: Mastering the Metaphysics of Abundance: Williamson, Marianne.

No Picture Available

A best-selling author and world-renowned teacher reveals the secrets of the divine law of compensation and offers spiritual counsel about how God will work with the universe to help give us everything we need if we live our lives to the best of our abilities.

ORDER # N1213-4 $19-90 ISBN 9780062205421