My Son and the Afterlife: Conversations From the Other Side: Medhus, Elisa.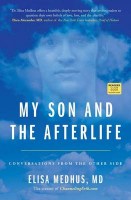 After the tragic death of her son, Erik, who committed suicide at the age of 20, an accomplished physician, who had always placed her faith in science, finds her skepticism of life after death turning into belief when Erik begins communicating with her from the other side.
ORDER # N1013-1 $20-90 ISBN 9781582704616
Earth - An Alien Enterprise: The Shocking Truth Behind the Greatest Cover-up in Human History: Good, Timothy.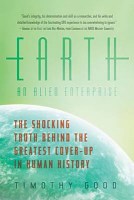 Traces the history of aliens' contact with humans and discusses claims made by a former MI6 member that Neil Armstrong saw other spacecraft on the moon and that the Russian Prime Minister has a top secret folder with proof of extraterrestrials.
ORDER # N1013-2 $34-90 ISBN 9781605984865