Death, Taxes, and Green Tea Ice Cream (Tara Holloway: 06): Kelly, Diane.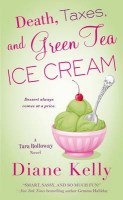 Disgraced IRS Special Agent Tara Holloway has been demoted to auditor and wiles away the days drowning her sorrows in green tea ice cream, until a new case that comes across he desk becomes all too dangerous.
ORDER # M913-1 $12-40 ISBN 9781250023087
The Big Chihuahua (Barking Detective Mysteries): Curtis, Waverly.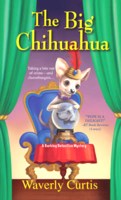 After P.I. Geri Sullivan and her talking Chihuahua, Pepe, infiltrate a cult of dog worshippers to help a husband win back his wife, the discovery of a body turns it into a murder investigation.
ORDER # M913-2 $12-40 ISBN 9780758274977
Milkshakes, Mermaids, and Murder (Ellie Avery Mysteries): Rosett, Sara.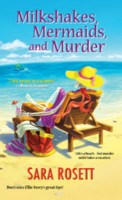 Ellie Avery takes a break from her vacation on the Gulf Coast to return a package to an eBay vendor, and the discovery of the woman's body leads Ellie into a world of kidnapping, blackmail and scandal.
ORDER # M913-3 $12-40 ISBN 9780758269225
Twist (Frank Quinn): Lutz, John.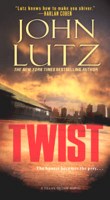 After a serial killer and torturer targets his niece, decorated ex-cop Frank Quinn must set a trap, in his most personal case every.
ORDER # M913-4 $12-40 ISBN 9780786028290