There's More to Life Than This: Healing Messages, Remarkable Stories, and Insight About the Other Side from the Long Island Medium: Caputo, Theresa.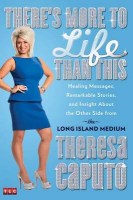 Blending together personal stories, compelling anecdotes and client readings, the star of TLC's Long Island Medium invites readers into her world where they can experience her exceptional gift of communicating with those who've crossed over to The Other Side.
ORDER # N913-1 $32-90 ISBN 9781476727035
Some Nerve: Lessons Learned While Becoming Brave: Anker, Patty Chang.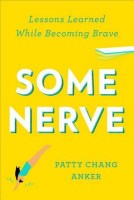 The creator of the award-winning blog, 'Facing Forty Upside Down,' describes how midlife and a desire to be a better role model to her daughters compelled her to confront common personal fears, including riding a bike, diving into a swimming pool and surfing.
ORDER # N913-2 $34-90 ISBN 9781594486050
Occupy Spirituality: A Radical Vision for a New Generation (Sacred Activism): Bucko, Adam & Fox, Matthew. Forewords by Mona Eltahawy & Andrew Harvey.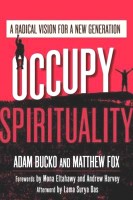 Presents a call to action for anyone interested in pursuing a radical approach to spirituality and using their talents in service of compassion and justice.
ORDER # N913-3 $24-90 ISBN 9781583946855